Costs, Risks and Returns are being impacted by uncertainty around the future acceptability of Aluminium Composite Cladding Panels (ACP).
Since the Lacrosse Apartment building fire in 2014 and the tragic Grenfell Tower fire of 2017, there are still more questions relating to the use of flammable ACP than answers.
Industry, governing bodies, financiers, building owners and occupiers, are yet to really understand their options.
Will the import and use of flammable ACP in Australia be banned? – one of the suggestions made by the Senate's interim enquiry report.
Will the National Construction Code and Building Regulations be revised to require increased fire safety around the use of ACP? – as suggested by the current draft amendment out for public comment.
Will the 'grey area' of whether the ACP is an attachment or part of an external wall be confirmed?
Will Government required audits lead to large scale removal of flammable ACP and replacement with compliant materials?
Will insurers carve out flammable ACP from insurance policies?  Will premiums increase?
Is the reputation of ACP tarnished so much so that developers and architects turn their back on the material – as recently reported by Uniting Communities with their U City development in Adelaide? Continue reading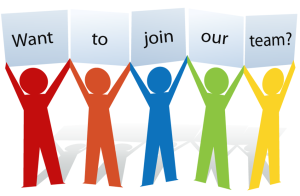 Napier & Blakeley are independent, trusted and knowledgeable advisors to the property and development industries. It is our willingness to provide our clients with what they need rather than what some consultants may want to tell them, that has set us apart over the years.
With over 32 years in business, we specialise in building consulting, quantity surveying, property tax deductions, energy efficiency and property sustainability.
Reporting to the local Building Consulting Manager, this is an unique opportunity to develop a professional and challenging career as a Building Consultant, working with commercial, industrial and retail clients nationally.
Our Consulting services include:
Technical due diligence
Make good assessments
Capital expenditure forecasts
Energy efficiency assessments
BEECs ratings
Project monitoring
Project management Continue reading
Napier & Blakeley are internationally recognised as a leader in the provision of Property Depreciation and were the first provider of depreciation schedules and advice in the Australian market in 1985 and remains the leader in this field today.
Our Melbourne CBD office is currently seeking a Quantity Surveyor with 2 to 3 years of experience to join their Tax Depreciation team immediately.
Property Depreciation services also include:
Property Inspections
Completing of depreciation schedules for commercial and residential clients
Undertaking reinstatement cost assessments
General adhoc duties as required Continue reading
Q:  I am looking at buying my first investment property this year, and a friend has advised me to purchase a unit instead of a house for better depreciation benefits. I don't quite understand how this works: houses are bigger, therefore shouldn't the depreciation returns be higher? I would love some advice before I invest, as I'm aiming to keep my cash flow position as strong as possible (ideally I want a neutral or positively geared investment).
Thanks, Dale
A:  Residential investment properties are usually classified into four main types of building: residential houses, townhouses, apartments or units (low-rise and/or high-rise). All these do allow you to obtain different types of capital allowance deductions.
If you are claiming under Division 40 on the above brand-new properties, you are generally entitled to claim the following percentages of the construction costs as a capital allowance:
a. Residential houses: 5–10%
b. Townhouses: 5–15%
c. Units/apartments, low-rise: 5–15%
d. Units/apartments, high-rise: 10–20% Continue reading →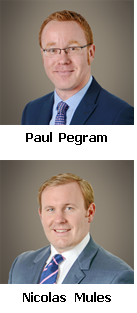 NAPIER & Blakeley has strengthened its transaction advisory team with two appointments.
Paul Pegram has been appointed senior building consultant and Nicolas Mules as building consultant.
Both bring international experience and have relocated from New Zealand, they will be based in Napier & Blakeley's Sydney office.
Pegram qualified as an RICS Chartered Building Surveyor in 2010 and is experienced in technical due diligence, defects analysis, capital expenditure planning and project management.
Mules has a background in regulatory compliance and building consulting. He is currently studying at Masters level and is also working towards full RICS membership.
"Paul and Nic are both originally from the UK and have international expertise providing asset advisory services to property and development clients," national director Rob Howells said.
"They both strengthen our capability to serve clients locally as well as clients with trans-tasman interests and property portfolios," Howells said.
The two additions follow the appointment of Andy Brunn to Napier & Blakeley's Western Australian team last month.
Brunn brings over 14 years of top tier international quantity surveying experience. He moved to Perth from the United Arab Emirates five years ago.
Australia Property Journal
1 August 2017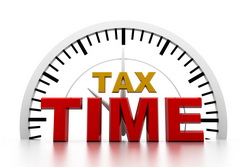 Do you own or have you bought an investment property in the past financial year?
Or…  have you recently refurbished, altered or extended your investment property in the past financial year?
Or…  do you own an investment property but have never claimed depreciation in the past?
Or… own any property including commercial, retail, industrial, residential, pubs, clubs, sporting – we are experts in them all.
If your answer is yes to any of these questions then you may very well be paying too much tax on your income if you don't claim your depreciation deductions. Continue reading →
For 32 years and counting Napier & Blakeley has provided expertise to the hotel property sector throughout Australia, New Zealand, South East Asia, South Pacific and beyond.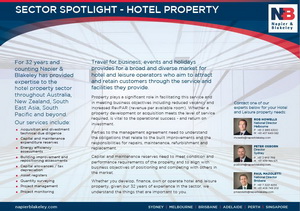 Our services include :
Acquisition & divestment technical  due diligence
Capital and maintenance expenditure reserves
Building improvement and repositioning assessments
Capital allowances / tax depreciation
Asset registers
Quantity surveying
Project management
Project monitoring

As we enter our 33rd year in business our long association with Western Australian property and development continues, dating back to the foundations of N&B in 1985.
Following the formal opening of a Perth office by Graham Rigby two years ago, we are now pleased to welcome Andy Brunn to the WA team.  Andy, who brings over 14 years of top tier international quantity surveying experience, moved to Perth from the United Arab Emirates 5 years ago.
During the last 5 years he has developed an excellent understanding of the local Perth market based upon his experience in a broad cross section of projects in the region.
Starting his career in the UK in 2003, Andy's journey to date has seen him working on some of the most prestigious projects in the world whilst delivering exceptional results for his clients.
His experience crosses multiple sectors including corporate real estate, fund monitoring, commercial, retail, aviation, health, government/civil, education and hospitality, where he has been focused on delivering high quality pre and post contract services to developers, end users, financial institutions and contractors/sub-contractors on projects ranging from $500,000 to multiple $billions.
His specialties include cost planning/estimating, value management, financial reporting, payment claims, project management, claims and dispute resolution and procurement.
Andy's results driven approach along with relationship development ensures that the best possible results are delivered to both client and project outcomes.
We continue to provide a variety of services including :
Asset acquisition & disposal due diligence
Property depreciation allowances
Capital expenditure planning & management
Fire insurance reinstatement costs
Project and development monitoring
Asset efficiency modelling & management
Construction cost planning & management
Retrofitting planning & management
End of lease condition and make good assessments Continue reading