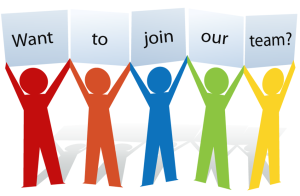 Market leading property consultancy Napier & Blakeley (www.napierblakeley.com) is seeking a Team Assistant to join its Brisbane CBD office.
Napier & Blakeley are independent, trusted and knowledgeable advisors to the property and development industries.
This role involves:
Supporting a busy team of consultants, helping them continue to deliver exceptional results in a timely and precise manner.
Data entry and updating our resource management database.
Administering the flow of work through the office by liaising with the team, management and clients and accurately processing information
Maintaining front of office and reception duties.
Ordering of consumables Continue reading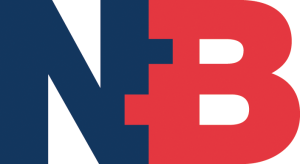 We are already off to a busy start to 2017 with expectations of substantial Real Estate Investment activity in our region over the year ahead.
2016 saw many milestones for us and our independent and trusted advisory services, throughout which we worked on:
more than 600 technical due diligence reports for vendors, purchasers and financiers of property or development acquisitions. Our large national team allowing us to deliver more than 12 due diligence projects every week.
a significantly increased number of debt rollover re-financing due diligence projects for financiers of existing assets. Continue reading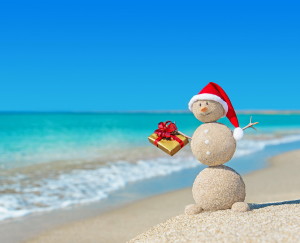 2016 was quite an incredible year with significant global change and with it, new opportunities opening up for us here in Australia.
It was also another busy year for Napier & Blakeley, with our independent trusted advisory services again being in great demand from both local and offshore clients investing in Australia and SE Asia.
In 2016, we managed client projects across all states and territories of Australia and also in Singapore, Hong Kong, Indonesia, Sri Lanka, Fiji, The Maldives, Guam and New Zealand.
We would like to say a big thank you to all of our clients and send all of you and your families our Season's Greetings.  We look forward to working with you again and to a successful and prosperous 2017 for all.
Our offices will close at 5pm on Friday 23rd December and reopen on Monday 9th January.
Should you have any urgent business during that time, please contact our Managing Director, Alastair Walker on 0419 503 289 or at awalker@napierblakeley.com. Continue reading →
… by moving from Level 7 to Level 8.
We've always liked this building, having been one of the original tenants, and now our people are enjoying the bright new fitout.
We invite you to pop in and say hello any time to have a look at our new place and have a chat.
All our contact details remain the same – just go to 8 and not 7.
The end of the financial year has come and gone and if your tax lodgement day is approaching we can still assist you to maximise the tax deductions available on your investment property.
Not only can we assist you, we guarantee that you get maximum deductions and also be fully compliant with the A.T.O. as we are Registered Tax Practitioners.
Napier & Blakeley, the first Property Depreciation Company and still the best – just ask your Accountant.
Call Napier & Blakeley today for assistance with your Tax Depreciation Schedule or any other Napier & Blakeley services at any of our offices below: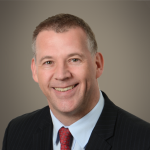 SYDNEY
Peter Osborn
Director – NSW, ACT
o.   02 9299 1899
m.  0439 765 571
e.   posborn@napierblakeley.com Continue reading →
We wish to advise that the reported 3% stamp duty surcharge on foreign purchasers has been increased as per recent updates by the State Revenue Office for the state of Victoria only.
Please refer to the following for additional duty rates:
For contracts, transactions, agreements and arrangements entered into on or after 1 July 2015 but before 1 July 2016:
- the additional duty rate is 3% (even if the settlement date is on or after 1 July 2016).
For contracts, transactions, agreements and arrangements entered into on or after 1 July 2016:
-  the additional duty rate is 7%
Continue reading →
We provide project advisory services to institutional and non-institutional owners, corporate occupiers and financiers, of all investment property types, as well as healthcare, aged care and residential.
With a market leading brand, now in our 31st year of business, we have a unique reputation of gaining a deep understanding of our client's business and industry so that project needs and outcomes can be strategically aligned to business plan objectives and to demonstrate return on investment.
Our project advisory services are provided by industry leading experts and from a multidisciplinary perspective extending beyond project advisors, development managers, building consultants, services engineers and energy efficiency specialists through to quantity surveyors who provide cost certainty and tax depreciation specialists who ensure projects benefit from a cash flow perspective. Continue reading →