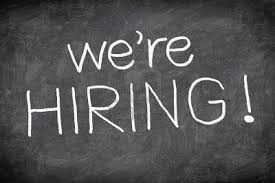 Napier & Blakeley are internationally recognised as a leader in Property Life Cycle Advisory.  We were the first provider of property tax depreciation advice in the Australian property market in 1985 and remain the leader in this field today.
We are looking for a Data Processor in our Property Tax Team based in our Brisbane office.
Property inspections
Processing of residential property tax schedules
Preparing and processing of documentation related to property tax depreciation
Inputting of accurate data into Napier & Blakeley's management system
Perform necessary calculations and or valuations to obtain all required data points
Liaising with clients Continue reading
Consistency, Clarity and Efficiency
Napier & Blakeley Due Diligence Reports are accepted by institutional grade investors – including REITS, super funds, sovereign funds, family offices, financiers and private equity globally.
We're the market leader in the provision of Technical Due Diligence, demonstrated by the fact we're involved in about 75% of all significant commercial property transactions to occur in Australia.
The key here is that a Napier & Blakeley Report is acceptable to all parties to a transaction.
Independence, Value, Risk Management and Upside
A Napier & Blakeley Due Diligence Report provides value to investors and their financiers as we are truly independent from the transaction, management or valuation of an asset.
We focus only on those financial matters, short to long term, material to the investment decision. Risk Management is facilitated by the allocation of probability of events occurring against their possible cost implications. This provides for a risk weighted expenditure forecast. Continue reading →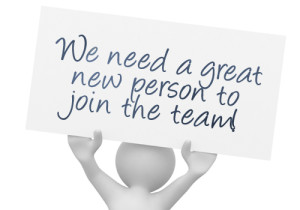 Napier & Blakeley are independent, trusted and knowledgeable advisors to the property and development industries. It is our willingness to provide our clients with what they need rather than what some consultants may want to tell them, that has set us apart over the years.
With over 30 years in business, we specialise in building consulting, quantity surveying, property tax deductions, energy efficiency and property sustainability.
Reporting to the local Building Consulting Manager, this is a unique opportunity to develop a professional and challenging career as a Senior Building Consultant, working with commercial, industrial and retail clients nationally. Continue reading →

Before you instruct us to do your detailed Depreciation Schedule, we can tell you how much your tax deduction will be.
Then… you can decide if we provide value for money.
So if you have…
Acquired an investment property of any age, type or in state of repair;
Completed any construction works;
Completed a fit out;
Had a tenant leave your property and you have inherited their fit out;
Had a tenant leave your property and you have removed their fit out and made good;
Paid any $ towards a tenant fit out. Continue reading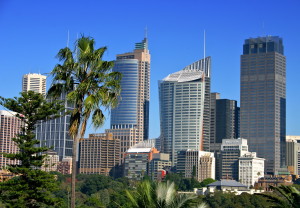 Following a comprehensive review of the Commercial Building Disclosure (CBD) Program earlier this year, and public consultation on the proposed changes to the program, the Australian Government announced this week that the mandatory disclosure threshold on commercial office buildings will reduce from 2000 square metres to 1000 square metres starting 1st July 2017.
Importantly, this impending expansion of the regulatory requirements of the CBD program to include additional commercial office buildings, also comes with the announcement of reducing the regulatory requirements for the Tenancy Lighting Assessment (TLA) component by increasing the TLA validity period from 1 to 5 years from 1st September 2016.
Continue reading →
Fortunately, only a few Make Good disputes end up in the Courts. However, the potential for protracted arguments is on the rise.
Some of the drivers include:
Changing conditions in the resources sector seeing engineering firms and the like, downsize;
Large corporates relocating to new developments;
An increasing demand for smaller spaces generally, through improved efficiencies and flexible work environments.
When it comes to handing back tenancy space the Lessee will need to comply with obligations to 'yield up'. This is typically where the arguments start. Differences of opinion in who owns what; what work needs to be done to return the property to a condition 'as at commencement'; whether current condition falls under the exception of 'fair wear and tear'; and whether the extent of partial repair requires full replacement – to mention a few.
Disputes that run beyond the lease term are settled by 'damages' – a financial settlement following a claim. These not only include the costs associated with the physical works (typically $200 – $300/sqm for offices) but also legal costs, loss of rent and outgoings.
The good news is that such arguments (and additional costs) can be avoided – through good planning. Continue reading →