The end of the financial year has come and gone and if your tax lodgement day is approaching we can still assist you to maximise the tax deductions available on your investment property.
Not only can we assist you, we guarantee that you get maximum deductions and also be fully compliant with the A.T.O. as we are Registered Tax Practitioners.
Napier & Blakeley, the first Property Depreciation Company and still the best – just ask your Accountant.
Call Napier & Blakeley today for assistance with your Tax Depreciation Schedule or any other Napier & Blakeley services at any of our offices below: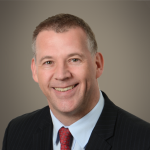 SYDNEY
Peter Osborn
Director – NSW, ACT
o.   02 9299 1899
m.  0439 765 571
e.   posborn@napierblakeley.com Continue reading →
We wish to advise that the reported 3% stamp duty surcharge on foreign purchasers has been increased as per recent updates by the State Revenue Office for the state of Victoria only.
Please refer to the following for additional duty rates:
For contracts, transactions, agreements and arrangements entered into on or after 1 July 2015 but before 1 July 2016:
- the additional duty rate is 3% (even if the settlement date is on or after 1 July 2016).
For contracts, transactions, agreements and arrangements entered into on or after 1 July 2016:
-  the additional duty rate is 7%
Continue reading →

Before you instruct us to do your detailed Depreciation Schedule, we can tell you how much your tax deduction will be.
Then… you can decide if we provide value for money.
So if you have…
Acquired an investment property of any age, type or in state of repair;
Completed any construction works;
Completed a fit out;
Had a tenant leave your property and you have inherited their fit out;
Had a tenant leave your property and you have removed their fit out and made good;
Paid any $ towards a tenant fit out. Continue reading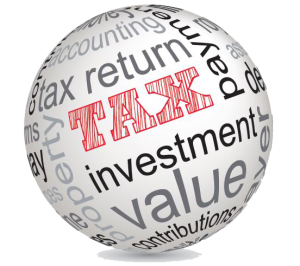 The end of the financial year is upon us and we want to make sure you've got all your property tax bases covered!
If during the past few or this current financial year you've owned (or updated) an investment property and earned an assessable income from it then you are likely entitled to tax deductions and allowances or otherwise commonly called property tax depreciation.
For over 30 years Napier & Blakeley has analysed many thousands of properties, preparing property tax depreciation schedules for owners of virtually every type of property ranging in value from a few hundred thousand dollars to billions. There are well in excess of three million property investors within Australia and the majority of these owners are not likely to fully maximise available deductions, which can significantly affect and increase their after tax yields and cash flow.
In a recent analysis of a five year old commercial office building with a purchase price of $5m, a land value of $1m and an income of $500,000 we found the following;
If you claimed no depreciation and building allowances, your after tax income at the following rates would be: Continue reading →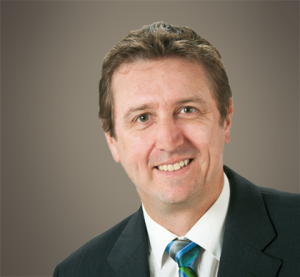 The ATO has issued an early warning again this year.  As tax time is nearing to an end for EFOY16 (yes that was quick), the ATO is reminding all residential property and holiday home investors to get in order your deductions as they intend to review this sector for discrepancies.  Refer to the following link: :   https://www.ato.gov.au/Tax-professionals/Newsroom/Your-practice/Deductions-for-rental-property-owners/?tpissue-10-2016
In particular, all your expenditure and capital allowances must be recorded, apportioned correctly and accurately in accordance with the current legislation.  If you have made some profit in selling your investment property this financial year, the transaction may have resulted in a capital tax gains (CGT) event, and if not treated properly could result in a larger tax payment due than originally thought.  You must also have sufficient evidence your property was income producing thus providing you a trigger to claim any deductions.  Refer to the following link for a detailed explanation of what you may require for EOFYS 2016 on your residential property:  https://www.ato.gov.au/General/Property/Residential-rental-properties/ Continue reading →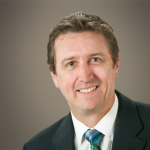 Following my previous Blog on December 15 – "Effective lives of Assets in Car Parking" , The ATO has once again been hard at work reviewing the effective lives of plant in particular property and other industry sectors. They have proposed to implement the following new determinations and be effective as of July 1 2016.
The ATO has researched and established new effective lives of depreciating assets for an industry  sector named Robotic Milking Systems (which comes under the ANZSIC sector of Dairy cattle farming (ANZSIC code 01600).
Refer to this link, if this is of interest to you.  Continue reading →
In recent years there has been much debate about the pros and cons of negative gearing in the property industry and what impact removing it from the investment horizon would make.
We get a call every day from clients about this and clearly it is an issue that will affect the investment activity of some investors in the property market.
Whilst recent announcements from politicians on both sides of politics have highlighted that negative gearing is in the cross hairs, it remains to be seen what might actually happen going forward.
We can however be sure (at this stage) that there are no moves afoot to make any changes to claiming property tax depreciation deductions on your investment property, so you can still enjoy these substantial benefits that will significantly enhance your investment cash flow and after tax return going forward. Continue reading →
The ATO has just released below New Effective Lives of Div.40-95 plant on Operating Plant with regards to Carparks.
Our National Tax Director, Paul Mazoletti is pleased to advise he will review over the Christmas break and respond to the ATO with comments accordingly.
In the meantime please ensure you all have a safe holiday and lovely Christmas on behalf of the team at Napier & Blakeley.
Proposed new determinations
They propose to add the following list of effective life determinations to the Commissioner's schedule to apply to assets purchased (or otherwise first used or installed ready-to-use) on or after 1 July 2016 (within the meaning of section 40–95 of the Income Tax Assessment Act 1997). Continue reading →
Napier & Blakeley's Louise Hegarty discovers the best way to get your head out of the sand, and the money into your pocket.
There's one area even experienced property investors can struggle with – property tax depreciation. According to recent mortgage lending stats, the majority of property investors in Australia under-claim the available depreciation, and many don't claim at all.
Yet it's surprisingly simple and lucrative, says Peter Guerra, senior manager of the tax team at the Sydney office of Napier & Blakeley. Like most things, it's all about the people.
"Finding the right professional sets you up for the life of your investment," says Peter. "An experienced and registered tax depreciation specialist has the skills to obtain the maximum return while still staying compliant. And most importantly, you can relax knowing it's all being looked after." Continue reading →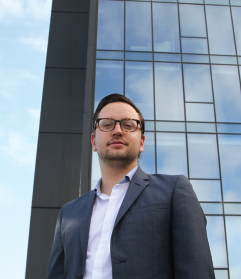 At just 22, Simon Hicks bought his first investment property, and his portfolio has grown steadily ever since. Louise Hegarty talks to a young man with a big net worth and an even bigger plan.
"It was an opportunity that just really needed to be jumped on," says Simon of his first investment property. "It was back in 2009 when the first home buyer's grants were all in place, and a good property at a good price came up." Buying off the plan meant Simon received the maximum grants, and maximum tax depreciation benefits for years to come. "There's all this money if you know where to look," he says, with a quiet wisdom well beyond his years.
No stranger to the market, Simon works in the property development industry and comes from a family of investors. "My father taught me a lot, he used to explain what he was doing with his portfolio, and I guess I've always been interested." Simon also has the benefit of a degree in Property and Construction from the University of Melbourne, some of which was attained in Sweden. "I'm a bit of a nerd sometimes, I have a definite interest and even check out the ATO website." Continue reading →