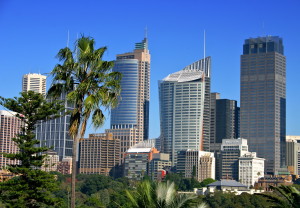 Following a comprehensive review of the Commercial Building Disclosure (CBD) Program earlier this year, and public consultation on the proposed changes to the program, the Australian Government announced this week that the mandatory disclosure threshold on commercial office buildings will reduce from 2000 square metres to 1000 square metres starting 1st July 2017.
Importantly, this impending expansion of the regulatory requirements of the CBD program to include additional commercial office buildings, also comes with the announcement of reducing the regulatory requirements for the Tenancy Lighting Assessment (TLA) component by increasing the TLA validity period from 1 to 5 years from 1st September 2016.
Continue reading →
A federal scheme that requires commercial buildings to disclose their energy efficiency may be extended to more properties after proving its worth.  A review of the Commercial Building Disclosure program, which began in 2010, found the scheme generated benefits of $44 million more than costs.  The mandatory disclosure system encouraged behaviour change by owners, operators and tenants.
"This was particularly evident in buildings with relatively low initial levels of energy performance," an ACIL Allen report found.
The report estimated large amounts of energy consumption and greenhouse gas emissions would be reduced as a result.  The scheme covers about 5,000 buildings with 26 million square metres of space.  It applies to office floor spaces of 2,000 square metres or more at the time of sale, lease or sublease. Continue reading →
Have your say on proposed changes to the CBD Program
On the 4th February 2016, The Minister for Resources, Energy and Northern Australia, The Hon. Josh Frydenberg MP, released the report on the Commercial Buildings Disclosure (CBD) Program Review (http://cbd.gov.au/overview-of-the-program/cbd-review).
 
The independent review, produced by ACIL Allen Consulting, found the CBD Program to be a successful and effective way of delivering significant benefits at a minimal cost to industry and government. The review concluded the CBD Program has delivered $44 million in benefits over the last four years by assisting to improve the energy efficiency of Australia's large office buildings. The Hon. Josh Frydenberg MP agreed that the CBD Program will continue and consideration would be given to the recommended regulatory changes that are projected to deliver an additional $13 million in energy efficiency benefits by 2028 and streamline industry regulatory obligations. Continue reading →

Outdated and inefficient asset management systems can cost investors hundreds of thousands of dollars.
Industry leaders Napier & Blakeley|Emancium, have joined forces to launch an innovative, cloud-based asset data management platform to enable accurate, efficient asset registration and management – and maximum returns.
We've all heard the saying "You can't manage what you can't measure", but do we sometimes take this too literally?
Historically, Building Management Systems with elaborate metering infrastructure and dashboards are used for data gathering.  Focused on operating profiles and consumption, these outmoded systems overlook key lifecycle planning data such as equipment condition, depreciated values and operational risk.
Do any of these sound familiar?
out-of-date building data and images
multiple versions of files held in various locations
limited data control and access
sketchy asset registers and unsophisticated depreciation schedules
Inaccurate and incomplete information typically results in higher insurance premiums, management fees and service costs – and unclaimed depreciation refunds. Continue reading →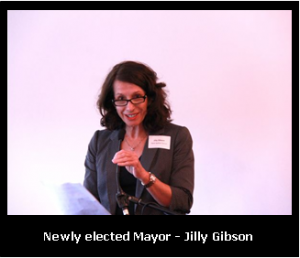 North Sydney has thrown down the gauntlet to its big sister over the bridge. It's pitching to be part of
the annual Vivid LIVE festival in May and early June. It wants better nightlife and it's already renamed
a plaza after one of its favourite sons: artist Brett Whiteley.
According to newly elected Mayor Jilly Gibson, North Sydney may soon also have a spate of upgraded and more valuable commercial buildings, thanks to the city's embrace of the Environmental Upgrade Agreement finance schemes.  It wants to have EUA exemplar projects up and running by the end of
this year.
The schemes, which finance environmental upgrades to buildings through energy savings, with repayments managed through charges on local council rates, are spreading rapidly through New South Wales' local government councils. The City of Sydney launched its first EUA recently with a $26.5 million commitment at the Frasers Property-Sekisui House development at Central Park, Broadway. Parramatta City Council is on board; so is Lake Macquarie and now, North Sydney. Soon joining the program will be Newcastle, Penrith and Wollongong councils. Continue reading →
The annual Property Council of Australia property awards took place last Saturday night in Sydney and winner of the National Best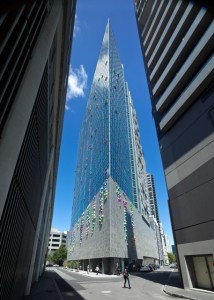 Residential Development in Australia was the Triptych Development in Southbank Melbourne.
Triptych was developed by RI Group and Stable Property Group and on the night Stable's Managing Director Danny Flynn accepted the award on behalf of the team. Napier & Blakeley worked on the project with Stable. 
Napier & Blakeley managing director Alastair Walker said "this is a fantastic result for Stable and we are proud to have worked with Danny and his team on this development. Triptych was also a finalist in the highly regarded Sustainability division of the awards as well, because of it's clever design and use of sustainable materials."
Stable, through its Lifestyle Working brand, have completed a sustainable office development at Brookvale in Sydney and are currently developing their next Lifestyle Working development in JV with Lend Lease in Collins Street in Melbourne. Continue reading →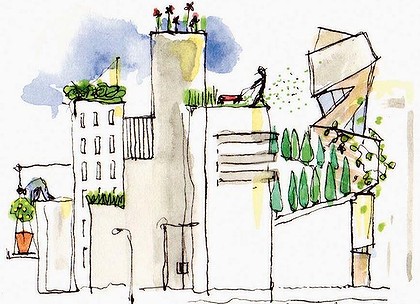 The federal government's abandonment in the budget of tax breaks for green buildings has left the property industry in a state of shock.
The Australian Sustainable Built Environment Council (ASBEC) said the government had missed an opportunity to reduce greenhouse gas emissions quickly and cost effectively.
The Green Building Council of Australia said the move meant Australia's low carbon economy had taken a step backwards. "The decision … is extremely disappointing … and bewildering," said GBCA chief executive Romilly Madew.
Leading quantity surveyors Napier & Blakeley said the about-face showed a lack of real commitment to the carbon reduction agenda. "Energy efficiency improvements to the existing building stock is the single most cost effective and fastest way to reduce our collective carbon footprint," said director Alastair Walker. Continue reading →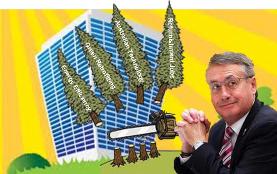 Within the Budget, the Government has abandoned the tax breaks for green building upgrades that they had flagged for commencement on 1st July 2012.
For some time, their rhetoric had been; "we have a $billion contribution to energy efficiency". Whilst the promised accelerated depreciation for green retrofits may not have changed behaviour to a great degree – given the up to 3 year wait required toreap the benefit – this about-face is significant as it displays a lack of real commitment to the carbon reduction agenda.
Energy efficiency improvements to the existing building stock is the single most cost effective and fastest way to reduce our collective carbon footprint. Continue reading →