Outdated and inefficient asset management systems can cost investors hundreds of thousands of dollars.
Industry leaders Napier & Blakeley|Emancium, have joined forces to launch an innovative, cloud-based asset data management platform to enable accurate, efficient asset registration and management – and maximum returns.
We've all heard the saying "You can't manage what you can't measure", but do we sometimes take this too literally?
Historically, Building Management Systems with elaborate metering infrastructure and dashboards are used for data gathering.  Focused on operating profiles and consumption, these outmoded systems overlook key lifecycle planning data such as equipment condition, depreciated values and operational risk.
Do any of these sound familiar?
out-of-date building data and images
multiple versions of files held in various locations
limited data control and access
sketchy asset registers and unsophisticated depreciation schedules
Inaccurate and incomplete information typically results in higher insurance premiums, management fees and service costs – and unclaimed depreciation refunds. Continue reading →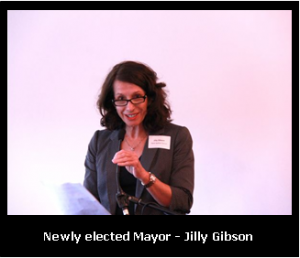 North Sydney has thrown down the gauntlet to its big sister over the bridge. It's pitching to be part of
the annual Vivid LIVE festival in May and early June. It wants better nightlife and it's already renamed
a plaza after one of its favourite sons: artist Brett Whiteley.
According to newly elected Mayor Jilly Gibson, North Sydney may soon also have a spate of upgraded and more valuable commercial buildings, thanks to the city's embrace of the Environmental Upgrade Agreement finance schemes.  It wants to have EUA exemplar projects up and running by the end of
this year.
The schemes, which finance environmental upgrades to buildings through energy savings, with repayments managed through charges on local council rates, are spreading rapidly through New South Wales' local government councils. The City of Sydney launched its first EUA recently with a $26.5 million commitment at the Frasers Property-Sekisui House development at Central Park, Broadway. Parramatta City Council is on board; so is Lake Macquarie and now, North Sydney. Soon joining the program will be Newcastle, Penrith and Wollongong councils. Continue reading →
The annual Property Council of Australia property awards took place last Saturday night in Sydney and winner of the National Best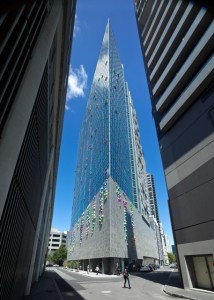 Residential Development in Australia was the Triptych Development in Southbank Melbourne.
Triptych was developed by RI Group and Stable Property Group and on the night Stable's Managing Director Danny Flynn accepted the award on behalf of the team. Napier & Blakeley worked on the project with Stable. 
Napier & Blakeley managing director Alastair Walker said "this is a fantastic result for Stable and we are proud to have worked with Danny and his team on this development. Triptych was also a finalist in the highly regarded Sustainability division of the awards as well, because of it's clever design and use of sustainable materials."
Stable, through its Lifestyle Working brand, have completed a sustainable office development at Brookvale in Sydney and are currently developing their next Lifestyle Working development in JV with Lend Lease in Collins Street in Melbourne. Continue reading →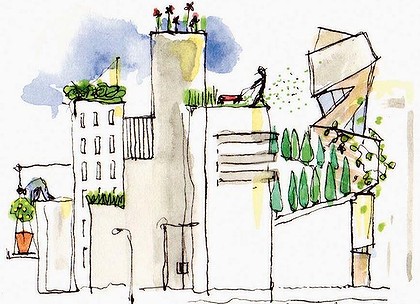 The federal government's abandonment in the budget of tax breaks for green buildings has left the property industry in a state of shock.
The Australian Sustainable Built Environment Council (ASBEC) said the government had missed an opportunity to reduce greenhouse gas emissions quickly and cost effectively.
The Green Building Council of Australia said the move meant Australia's low carbon economy had taken a step backwards. "The decision … is extremely disappointing … and bewildering," said GBCA chief executive Romilly Madew.
Leading quantity surveyors Napier & Blakeley said the about-face showed a lack of real commitment to the carbon reduction agenda. "Energy efficiency improvements to the existing building stock is the single most cost effective and fastest way to reduce our collective carbon footprint," said director Alastair Walker. Continue reading →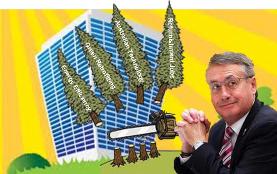 Within the Budget, the Government has abandoned the tax breaks for green building upgrades that they had flagged for commencement on 1st July 2012.
For some time, their rhetoric had been; "we have a $billion contribution to energy efficiency". Whilst the promised accelerated depreciation for green retrofits may not have changed behaviour to a great degree – given the up to 3 year wait required toreap the benefit – this about-face is significant as it displays a lack of real commitment to the carbon reduction agenda.
Energy efficiency improvements to the existing building stock is the single most cost effective and fastest way to reduce our collective carbon footprint. Continue reading →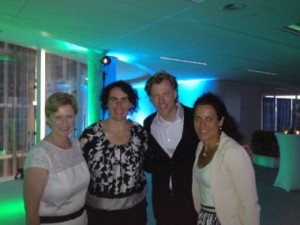 Australian Greens Leader Christine Milne has jumped to support the sustainable property industry declaring she will challenge the federal government on its axing of the $1 billion Tax Breaks for Green Buildings program.
The sustainable and mainstream property industry and energy efficiency associations in unison have slammed the action as an about face on the federal government's significant previous support and encouragement for building energy retrofits. In countless statements the government confirmed it understood that energy reduction in buildings was the cheapest source of carbon abatement.
See our detailed coverage on the reaction, Bad budget news for green buildings …and some scraps Continue reading →
Setting the benchmark for Sustainable Property Solutions
Do you want to :
Reduce your energy costs and green house gas emissions by up to 70% ?
Take your building "off the electricity grid" ?
Upgrade your 25+ year old building to 6 Star NABERS energy rating ?
Cause no disruption to the tenants during the upgrade ?
Obtain $2.1 million in Federal government funding towards the upgrade? Continue reading →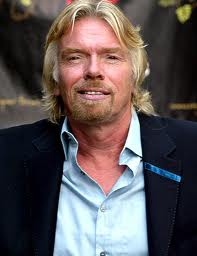 It's got Richard Branson and his Carbon War Room and potentially billions of dollars of investment in the United States. Australia is also in on the act and Melbourne and Sydney are vying to be the first to market.
 It's the race to roll out the first batch of energy efficiency retrofits for commercial buildings that pay for themselves through savings on the power bills, and use private investment funding repaid through local government rates.
 The City of Sydney has recently posted a draft template for what an environmental upgrade agreement template might look like and Parramatta and North Sydney councils are close behind. The NSW Office of Environment & Heritage has posted a set of guidelines for the state wide legislation that governs the agreements.
 Melbourne already has its guidelines for a program confined initially to its 1200 buildings program and could be close to the first deal involving a building of more than 40,000 and a retrofit worth between up to $14 million. Continue reading →