Mitchell appointed Napier & Blakeley International Chairman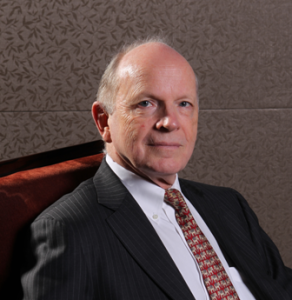 HIGHLY regarded property executive Peter Mitchell has been appointed non-executive chairman of Napier & Blakeley International.
Napier & Blakeley managing director Alastair Walker said the appointment is part of the group's continued expansion into Asia.
"Peter brings to N&B a huge array of skills and contacts and as a lawyer has worked in due diligence throughout Asia in the past. His understanding of the Asian property market is second to none.
"He also has extensive networks in all major Asian economies and a deep understanding of their cultures and business practices," he added.
Walker said Napier & Blakeley has worked for Singaporean clients for over two decades and have actively been involved in the region for almost 10 years.
"We have provided technical due diligence for around 75% of all international property investors coming into Australia, and formalising Peter's involvement via his chairmanship will strengthen the links to these and other international investors and facilitate the development of greater capability to provide TDD services to them, as well as outbound Australian clients within Asia itself, pushing to Europe," Walker continued.
Mitchell was most recently CEO of APREA in Singapore, having developed the association from a small 40-member body to almost 200 members globally.
Under his guidance, APREA is now recognised as the most important pan-Asian networking organisation in the region, having been awarded the international Real Estate Society's 2009 Corporate Excellence Award. It remains the only Asian association to have received this award.
During his term, Mitchell oversaw the establishment of the most comprehensive listed real estate index series for the Asia Pacific, in partnership with Thomson Reuters and GPR, as well as the establishment of a suite of practical and applied training programs under the banner "APREA Institute", with programs delivered in Singapore, Hong Kong, China, India, Malaysia, China, India, Malaysia and the Philippines.
He also presided over the management of a chapter network to decentralise APREA, with chapters created in China, Japan, Hong Kong, Singapore, India, Malaysia, the Philippines and Australia.
Mitchell practised as a lawyer for 30 years in Melbourne before moving to Singapore to act for an Australian client on the proposed first REIT in Singapore, to be a joint venture with a major Singapore company which was eventually launched as the Capital Mall Trust.
Significant advisory roles Mitchell has undertaken throughout his legal career include:
Secondary listing in Singapore of an Australian securities fund
Acquisition of retail assets and establishment of a private real estate fund in Singapore
Allco REIT IPO in Singapore
YTL Starhill REIT IPO in Malaysia
Ulu Pandan NEWater PPP project bid (Singapore)
T101 (Taipei) development
Acquisition of Parkway Parade, Singapore
Grand Hotel Trust IPO in Australia
Acting for European and Asian pension funds and sovereign wealth funds as investors in a wholesale retail fund in Australia
Acquisition of private hospitals and negotiating PPP hospital agreements for an operator in Australia
 Displayed in the Property Review  –  21 August 2014