Napier & Blakeley servicing Western Australia since 1985
We are celebrating our 30th year in business and our long association with Western Australian property and development dating back to the foundations of N&B in 1985, and last year we opened a Perth office.
We have worked in WA throughout our 30 year history without a formal office and during that time have serviced many WA clients working on billions of dollars of their WA projects.
In 1985 N&B introduced property depreciation deductions to many Perth based property investors and since then we have worked on a substantial database of Perth and WA properties, providing a variety of services including:
Asset acquisition & disposal due diligence
Property depreciation allowances
Capital expenditure planning & management
Fire insurance reinstatement costs
Project and development monitoring
Asset efficiency modelling & management
Construction cost planning & management
Retrofitting planning & management
End of lease condition and make good assessments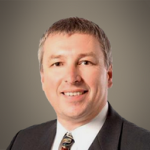 Graham Rigby started our Perth office last year and he has worked in the property and development industries for nearly 30 years in the UK and in Western Australia with Pindan and KPMG.
Graham has a vast working knowledge of our industry having worked  for a Government organisation, client side with a major developer and as a consultant as a Chartered Building Surveyor and
loss adjusters gaining experience in a wide range of disciplines.
His specialities are in building pathology, building consulting, project management and project and development monitoring.  Graham is supported by the substantial N&B national team of trusted advisors.
He is a Chartered Surveyor and is actively involved with professional development and a committee member of the WA branch of the the Royal Institution of Chartered Surveyors (RICS).
Graham has provided Technical Due Diligence and Development advice on hundreds of significant property transactions and development projects, as well as successfully assessing, costing and negotiating hundreds of Lease End Make Good claims.
Graham can be contacted directly on :
o.  08 9489 4895
m. 0419 847 998
e.  grigby@napierblakeley.com
Some current and recent projects in Western Australia include: