NB Sydney races to 6th place – PIF Regatta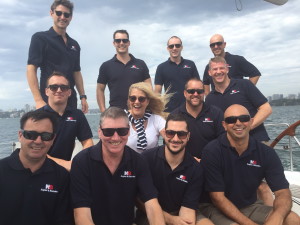 Napier & Blakeley were pleased to again support The Property Industry Foundation in the Sydney Charity Sailing Cup.  This is a unique opportunity for client entertainment, business networking and relationship building, while making a difference to desperate kids who are doing it tough, by raising money to build a home for homeless young people.
The event was very well supported with well over 85 yachts racing, with 7 of them also being entrants for the Rolex Sydney to Hobart race.
Beautiful weather and 15 knot winds provided a perfect backdrop for an excellent day of sailing as the 6th place overall is testament.
We raced on 'Margaret Rintoul V' which is 61 foot maxi cruising and racing yacht.  After dropping anchor for lunch at the idyllic Manly Cove, it was then practice time – under the professional guidance of our crew, before the start of the race.
Peter Osborn – NB
Peter Guerra – NB
Billy Dawes – NB
Simon Gould – NB
Allison Ribas – NBE
Peter Thomas – ANZ
John Watkins – ANZ
Danny De Sousa – Brookfield Property Partners
Matt Dingwall – Invesco Real Estate
Michael Antonelli – Lend Lease
Scott Robertson – NAB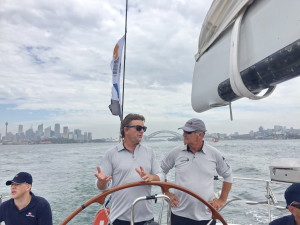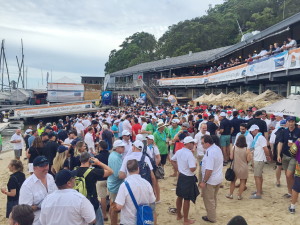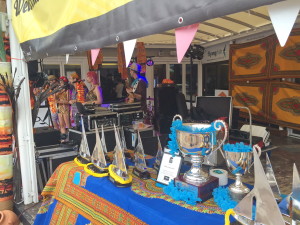 Dean Beaumont – NCIS Group
The after party on the beach was a great opportunity to connect with other corporate racers and plan how to get over the line 1st next year!.
Comments from our Guests:
"It was a great day and thank you so much to you, Allison and the NB Team."  Dean Beaumont – NCIS Group
"I had a fantastic day and it was great to meet other members of your team, as well as other clients.  What a way to end the week!" John Watkins – ANZ
"Thanks for organising a great day out. The beach party was great too." Danny De Sousa – Brookfield
"Thank you for organising such a great event!" Matt Dingwall – Invesco
"Thank you for a great day on Friday it was great to take some time out and also network with industry like people." Peter Thomas – ANZ
"Was a really enjoyable day and to know we were in the top 10 was a good result." Scott Robertson – NAB