Property Council Australia NSW Capital Markets
Yesterday marked the first of 3 of the 2017 PCA NSW Capital Markets breakfast seminars.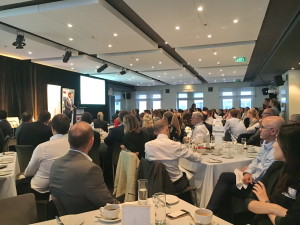 Napier & Blakeley have been the main sponsor of these breakfast seminars since 2008 and the 2017 series got off to a flying start with around 150 in attendance in the ballroom at The Establishment.
The series was introduced by Alexandra Gray from Mirvac and Peter Osborn from Napier & Blakeley and the topic of the day was "Australian Capital Market Flows – Both Sides of the Ledger" and the panel speakers were:
Neil Brookes, Knight Frank
Tim Church, UBS
Alexandra Crossing, CBRE Global Investment
Jason Todd, Macquarie
And the moderator was Ticky Fullerton from Sky Business News.