Property Reinstatement Cost Assessments – Are your property assets correctly insured ?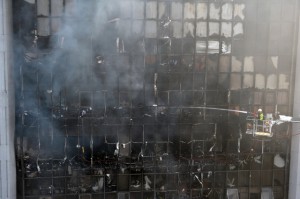 Construction costs are subject to constant change, so if you are insured are you confident that you are not either under or over insured in a changing cost market?
Quantity Surveyors are the only construction cost trained professionals that can make sure your assets have the appropriate insurance replacement cost cover.
A Quantity Surveyors purpose is to predict and manage construction costs. They are specifically trained to do so and they don't value, they don't build, they don't design, they don't buy and sell property. They are independent and professional consultants.
So here's a quick list of Property Reinstatement Cost Assessments do's and don'ts :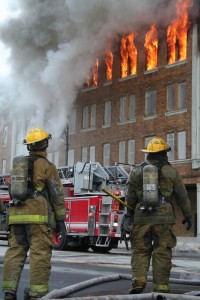 Do's:
Make sure you're not under or over insured
Include all relevant costs in your insurance
Estimate costs based on current market rates
Escalate costs going forward appropriately
Consider the time involved to demolish, re-plan and re-build
Include costs for professional fees for re-design
Consider cost not 'value'
Assume nothing, as risk is risk, and risk management is good
Be nice to your family and friends when they 'offer you construction advice'
Don'ts:
Don't forget to contact us to assist you
Napier & Blakeley's Quantity Surveyors prepare reinstatement cost assessments for billions of dollars worth of properties every year, including many of the largest property portfolios and our knowledge and experience in this area is second to none.
So call us today to make sure your property insurance needs are covered.
Contacts
Development Advisory & Quantity Surveying
Peter Hammond – 02 9299 1899 – phammond@napierblakeley.com
Craig Smith – 03 9915 6300 – csmith@napierblakeley.com
Paul Cosker – 07 3221 8255 – pcosker@napierblakeley.com
Transaction & Asset Advisory
Rob Howells – 03 9915 6300 – rhowells@napierblakeley.com
Alastair Walker – 02 9299 1899 – awalker@napierblakeley.com
Gavin Peach - 02 9299 1899 – gpeach@napierblakeley.com
Property Depreciation
John Mathew – 03 9915 6300 – jmathew@napierblakeley.com
Peter Guerra – 02 9299 1899 – pguerra@napierblakeley.com
Peter Osborn – 02 9299 1899 – psoborn@napierblakeley.com

Sustainable Property Solutions
Peter Frith – 03 9915 6300 – pfrith@napierblakeley.com


Posted in
Insurance
|
Tagged
Alastair Walker
,
Craig Smith
,
Development Advisory & Quantity Surveying
,
Gavin Peach
,
John Mathew
,
Napier & Blakeley
,
Paul Cosker
,
Paul Mazoletti
,
Peter Frith
,
Peter Guerra
,
Peter Hammond
,
Peter Osborn
,
property assets
,
Property Depreciation
,
Property Reinstatement Cost Assessments
,
Quantity Surveyors
,
Rob Howells
,
Sustainable Property Solutions
,
Transaction & Asset Advisory