'Make Good' Planning Makes Good Sense For Leased Property
Fortunately, only a few Make Good disputes end up in the Courts. However, the potential for protracted arguments is on the rise.
Some of the drivers include:
Changing conditions in the resources sector seeing engineering firms and the like, downsize;
Large corporates relocating to new developments;
An increasing demand for smaller spaces generally, through improved efficiencies and flexible work environments.
When it comes to handing back tenancy space the Lessee will need to comply with obligations to 'yield up'. This is typically where the arguments start. Differences of opinion in who owns what; what work needs to be done to return the property to a condition 'as at commencement'; whether current condition falls under the exception of 'fair wear and tear'; and whether the extent of partial repair requires full replacement – to mention a few.
Disputes that run beyond the lease term are settled by 'damages' – a financial settlement following a claim. These not only include the costs associated with the physical works (typically $200 – $300/sqm for offices) but also legal costs, loss of rent and outgoings.
The good news is that such arguments (and additional costs) can be avoided – through good planning.
The professional body for surveyors, RICS, publishes guidance to help Parties, and their advisors, navigate the lease cycle.
Its important to:
Draft clear lease clauses to avoid ambiguity;
Prepare condition reports at commencement with plans and asset registers;
Obtain lessor's consent for any alterations made during the term and record whether these works fall in or outside of Make Good;
Prior to lease expiry agree what physical works will either be carried out or alternatively, be met by a cash payment – and by when.
Good planning together with an extensive knowledge of property and the costs associated with Make Good, provide the clarity necessary to avoid costly arguments at lease end.
Here are some recent examples:





Our Transaction Advisory team is able to provide the following services for your projects:
Land transaction technical due diligence
Project / development monitoring
Property transaction technical due diligence and benchmarking
Property condition assessments
Capital and maintenance expenditure forecasts
Operational performance reviews and expenditure analysis
Energy efficiency assessments
Building improvement reports
Environmental and hazardous materials assessments
Regulatory compliance reports, BCA, OHS/WHS, ESM
Town planning reports
Land and lease surveys
Indicative property depreciation schedules
Replacement cost estimates
Landlord and tenant dilapidations
Make good assessments and negotiations
We have extensive cost data relating to Make Good projects and settlements and can provide quick benchmark comparisons. We have developed a number of strategies to protect Landlords and Tenants against the risks of the Make Good cycle.  Please access this link and down a copy of our Make Good Cycle Datacard.
Alternatively do not hesitate to call us to discuss your project.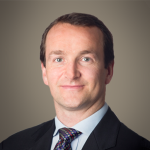 ROB HOWELLS
National Director
o.   03 9915 6300
m. 0437 649 082
e.    rhowells@napierblakeley.com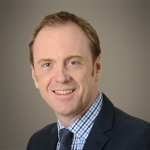 GAVIN PEACH
Associate Director – Brisbane
o.  07 3221 8255
m. 0412 225 781
e.  gpeach@napierblakeley.com
SIMON GOULD
Associate – Sydney
o.   02 9299 1899
m. 0409 228 552
e.   sgould@napierblakeley.com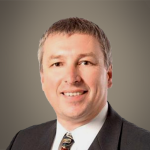 GRAHAM RIGBY
Senior Associate – Perth
o.   08 9489 4895
m. 0419 847 998
e.   grigby@napierblakeley.com