Protecting Your Assets by Making Good
Under typical lease arrangements the tenant is responsible for repairs and maintenance to a specified condition during the lease term and for returning the property to a defined condition at expiry.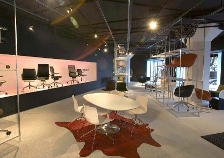 This should not be underestimated. In terms of commercial office property, lease end Make Good can equate to 75 to 120% of the rent per square metre and more under certain circumstances.
If left to the uninitiated a lack of repairs and maintenance will lead to reduced life expectancies of the building's elements, plant and equipment – and in turn, premature capital expenditure for the replacement of such items.
This often leads to conflict and disputes which can complicate the tenant's relocation or the landlord's re-letting of the premises. In some instances this can also legitimately allow the landlord to claim loss of rent, rates and other associated losses which can be significant.
Proactive Strategy
There are a number of strategies available to protect your assets and avoid costly and timely disputes.
For the Landlord 
Review lease covenants and seek advice
Schedule the condition of the property at lease commencement
Track and approve tenant works and retain details on file
Monitor tenant's repair and maintenance obligations and flag any shortfalls (via an interim schedule of make good or repair notice)
Consider lease end Make Good early – 6 to 12 months prior to expiry
Schedule and cost the Make Good works
Gauge tenant's response to physically undertaking the works
Consider physical works versus cash settlement and appropriately account for risk
Consider any tax implications of inherited fit out and write off for demolition
Consider the tax implications of any incentives and ownership of fit out going forward 
For the Tenant 
Review lease covenants and seek advice
Schedule the condition of the property at lease commencement
Plan and coordinate fit out works around the base building to reduce the Make Good
Schedule and cost the Make Good obligation and account for such in line with Financial Accounting Standards
Obtain written landlord approval to alterations throughout the lease term
Repair and maintain the premises in accordance with the lease
Consider future property needs and timing; weigh up benefit of cash settlement versus physical works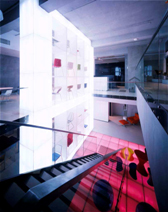 At Napier & Blakeley, we provide independent, professional advice in relation to repairs, maintenance and Make Good obligations throughout the lease cycle.
Our national team of Chartered Building Surveyors, Building Consultants, Services Engineers and Quantity Surveyors prepare cost effective, defensible reports to quantify the risks of Make Good and to maximise return on investment.
From over 25 years of business we have extensive data on Make Good costs which provide a quick benchmark comparison.
Please contact us at news@napierblakely.com for a copy of our Make Good Cycle data card.
For further information contact:
Melbourne - Rob Howells            03 9915 6300             rhowells@napierblakeley.com
Sydney – Gavin Peach                02 9299 1899              gpeach@napierblakeley.com