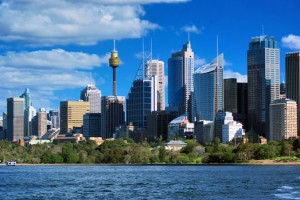 Commercial Building Disclosure (CBD) is a national program designed to improve the energy efficiency of Australia's large office buildings.
The disclosure requirements under the CBD program will commence on 1 November 2010.
The CBD program will ensure that credible and meaningful energy efficiency information is available to prospective purchasers and lessees of large commercial office space. Owners and lessors of commercial office space with a net lettable area of 2,000m² or more will be required to disclose energy efficiency information to prospective purchasers and tenants when the space is to be sold, leased or subleased.
Transitional Provisions
The legislation contains transitional provisions that will apply for the first twelve months of the program (i.e. from 1 November 2010 to 30 October 2011). During this period, a valid National Australian Built Environment Rating System (NABERS) Energy base or whole building rating, must be disclosed. After the transition period, a full Building Energy Efficiency Certificate (BEEC) is required to be disclosed.
Posted in
Sustainability
|
Tagged
BEEC
,
Building Energy Efficiency Certificate
,
Capex Planning
,
CBD
,
Climate Change
,
Commercial Building Disclosure
,
Due Diligence
,
Green Ratings
,
Insurance Reinstatement Costs
,
NABERS
,
Project Management
,
Property Depreciation Allowances
,
Quantity Surveying
,
Sustainability