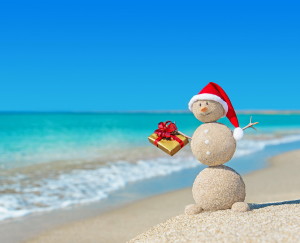 2016 was quite an incredible year with significant global change and with it, new opportunities opening up for us here in Australia.
It was also another busy year for Napier & Blakeley, with our independent trusted advisory services again being in great demand from both local and offshore clients investing in Australia and SE Asia.
In 2016, we managed client projects across all states and territories of Australia and also in Singapore, Hong Kong, Indonesia, Sri Lanka, Fiji, The Maldives, Guam and New Zealand.
We would like to say a big thank you to all of our clients and send all of you and your families our Season's Greetings.  We look forward to working with you again and to a successful and prosperous 2017 for all.
Our offices will close at 5pm on Friday 23rd December and reopen on Monday 9th January.
Should you have any urgent business during that time, please contact our Managing Director, Alastair Walker on 0419 503 289 or at awalker@napierblakeley.com. Continue reading →
… by moving from Level 7 to Level 8.
We've always liked this building, having been one of the original tenants, and now our people are enjoying the bright new fitout.
We invite you to pop in and say hello any time to have a look at our new place and have a chat.
All our contact details remain the same – just go to 8 and not 7.
The end of the financial year has come and gone and if your tax lodgement day is approaching we can still assist you to maximise the tax deductions available on your investment property.
Not only can we assist you, we guarantee that you get maximum deductions and also be fully compliant with the A.T.O. as we are Registered Tax Practitioners.
Napier & Blakeley, the first Property Depreciation Company and still the best – just ask your Accountant.
Call Napier & Blakeley today for assistance with your Tax Depreciation Schedule or any other Napier & Blakeley services at any of our offices below: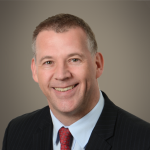 SYDNEY
Peter Osborn
Director – NSW, ACT
o.   02 9299 1899
m.  0439 765 571
e.   posborn@napierblakeley.com Continue reading →
We provide project advisory services to institutional and non-institutional owners, corporate occupiers and financiers, of all investment property types, as well as healthcare, aged care and residential.
With a market leading brand, now in our 31st year of business, we have a unique reputation of gaining a deep understanding of our client's business and industry so that project needs and outcomes can be strategically aligned to business plan objectives and to demonstrate return on investment.
Our project advisory services are provided by industry leading experts and from a multidisciplinary perspective extending beyond project advisors, development managers, building consultants, services engineers and energy efficiency specialists through to quantity surveyors who provide cost certainty and tax depreciation specialists who ensure projects benefit from a cash flow perspective. Continue reading →
Consistency, Clarity and Efficiency
Napier & Blakeley Due Diligence Reports are accepted by institutional grade investors – including REITS, super funds, sovereign funds, family offices, financiers and private equity globally.
We're the market leader in the provision of Technical Due Diligence, demonstrated by the fact we're involved in about 75% of all significant commercial property transactions to occur in Australia.
The key here is that a Napier & Blakeley Report is acceptable to all parties to a transaction.
Independence, Value, Risk Management and Upside
A Napier & Blakeley Due Diligence Report provides value to investors and their financiers as we are truly independent from the transaction, management or valuation of an asset.
We focus only on those financial matters, short to long term, material to the investment decision. Risk Management is facilitated by the allocation of probability of events occurring against their possible cost implications. This provides for a risk weighted expenditure forecast. Continue reading →

Before you instruct us to do your detailed Depreciation Schedule, we can tell you how much your tax deduction will be.
Then… you can decide if we provide value for money.
So if you have…
Acquired an investment property of any age, type or in state of repair;
Completed any construction works;
Completed a fit out;
Had a tenant leave your property and you have inherited their fit out;
Had a tenant leave your property and you have removed their fit out and made good;
Paid any $ towards a tenant fit out. Continue reading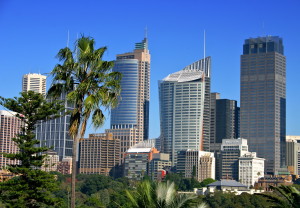 Following a comprehensive review of the Commercial Building Disclosure (CBD) Program earlier this year, and public consultation on the proposed changes to the program, the Australian Government announced this week that the mandatory disclosure threshold on commercial office buildings will reduce from 2000 square metres to 1000 square metres starting 1st July 2017.
Importantly, this impending expansion of the regulatory requirements of the CBD program to include additional commercial office buildings, also comes with the announcement of reducing the regulatory requirements for the Tenancy Lighting Assessment (TLA) component by increasing the TLA validity period from 1 to 5 years from 1st September 2016.
Continue reading →
Fortunately, only a few Make Good disputes end up in the Courts. However, the potential for protracted arguments is on the rise.
Some of the drivers include:
Changing conditions in the resources sector seeing engineering firms and the like, downsize;
Large corporates relocating to new developments;
An increasing demand for smaller spaces generally, through improved efficiencies and flexible work environments.
When it comes to handing back tenancy space the Lessee will need to comply with obligations to 'yield up'. This is typically where the arguments start. Differences of opinion in who owns what; what work needs to be done to return the property to a condition 'as at commencement'; whether current condition falls under the exception of 'fair wear and tear'; and whether the extent of partial repair requires full replacement – to mention a few.
Disputes that run beyond the lease term are settled by 'damages' – a financial settlement following a claim. These not only include the costs associated with the physical works (typically $200 – $300/sqm for offices) but also legal costs, loss of rent and outgoings.
The good news is that such arguments (and additional costs) can be avoided – through good planning. Continue reading →