Under typical lease arrangements the tenant is responsible for repairs and maintenance to a specified condition during the lease term and for returning the property to a defined condition at expiry.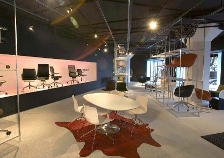 This should not be underestimated. In terms of commercial office property, lease end Make Good can equate to 75 to 120% of the rent per square metre and more under certain circumstances.
If left to the uninitiated a lack of repairs and maintenance will lead to reduced life expectancies of the building's elements, plant and equipment – and in turn, premature capital expenditure for the replacement of such items.
This often leads to conflict and disputes which can complicate the tenant's relocation or the landlord's re-letting of the premises. In some instances this can also legitimately allow the landlord to claim loss of rent, rates and other associated losses which can be significant. Continue reading →