Do you own or have you bought an investment property in the past financial year?
Or…  have you recently refurbished, altered or extended your investment property in the past financial year?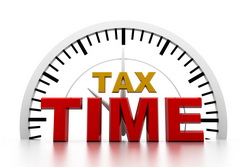 Or…  do you own an investment property but have never claimed depreciation in the past?
Or… own any property including commercial, retail, industrial, residential, pubs, clubs, sporting – we are experts in them all.
If your answer is yes to any of these questions then you may very well be paying too much tax on your income if you don't claim your depreciation deductions.
Property tax allowances (commonly known as depreciation) provide an opportunity for owners of income producing property to reduce their taxable income, thus reducing the tax payable.   Continue reading →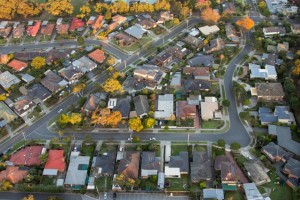 In the Federal Budget on 9th May, depreciation allowances forming part of an investors income tax deductions for second hand residential investment properties were effectively killed off.
This will apply to the purchase of any second hand properties where the contract to buy is entered into after 7.30pm on 9th May 2017.
Contracts entered into prior to this date will be grandfathered and deductions will still be able to be claimed.
What this means is not entirely clear yet.
Will this mean, for example, that items previously considered to be plant and equipment and therefore deductible under Division 40 of the ITAA could now simply form part of the building and therefore become deductible as part of the building and included under Division 43 Capital Works deductions? Continue reading →
The end of the financial year has come and gone and if your tax lodgement day is approaching we can still assist you to maximise the tax deductions available on your investment property.
Not only can we assist you, we guarantee that you get maximum deductions and also be fully compliant with the A.T.O. as we are Registered Tax Practitioners.
Napier & Blakeley, the first Property Depreciation Company and still the best – just ask your Accountant.
Call Napier & Blakeley today for assistance with your Tax Depreciation Schedule or any other Napier & Blakeley services at any of our offices below: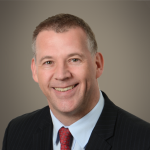 SYDNEY
Peter Osborn
Director – NSW, ACT
o.   02 9299 1899
m.  0439 765 571
e.   posborn@napierblakeley.com Continue reading →

Before you instruct us to do your detailed Depreciation Schedule, we can tell you how much your tax deduction will be.
Then… you can decide if we provide value for money.
So if you have…
Acquired an investment property of any age, type or in state of repair;
Completed any construction works;
Completed a fit out;
Had a tenant leave your property and you have inherited their fit out;
Had a tenant leave your property and you have removed their fit out and made good;
Paid any $ towards a tenant fit out. Continue reading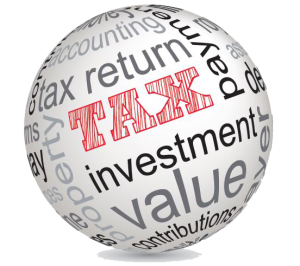 The end of the financial year is upon us and we want to make sure you've got all your property tax bases covered!
If during the past few or this current financial year you've owned (or updated) an investment property and earned an assessable income from it then you are likely entitled to tax deductions and allowances or otherwise commonly called property tax depreciation.
For over 30 years Napier & Blakeley has analysed many thousands of properties, preparing property tax depreciation schedules for owners of virtually every type of property ranging in value from a few hundred thousand dollars to billions. There are well in excess of three million property investors within Australia and the majority of these owners are not likely to fully maximise available deductions, which can significantly affect and increase their after tax yields and cash flow.
In a recent analysis of a five year old commercial office building with a purchase price of $5m, a land value of $1m and an income of $500,000 we found the following;
If you claimed no depreciation and building allowances, your after tax income at the following rates would be: Continue reading →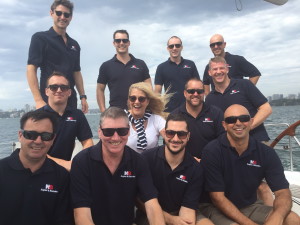 Napier & Blakeley were pleased to again support The Property Industry Foundation in the Sydney Charity Sailing Cup.  This is a unique opportunity for client entertainment, business networking and relationship building, while making a difference to desperate kids who are doing it tough, by raising money to build a home for homeless young people.
The event was very well supported with well over 85 yachts racing, with 7 of them also being entrants for the Rolex Sydney to Hobart race.
Beautiful weather and 15 knot winds provided a perfect backdrop for an excellent day of sailing as the 6th place overall is testament.
We raced on 'Margaret Rintoul V' which is 61 foot maxi cruising and racing yacht.  After dropping anchor for lunch at the idyllic Manly Cove, it was then practice time – under the professional guidance of our crew, before the start of the race.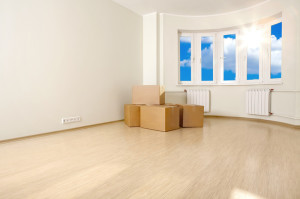 If vacating tenants have left fixtures and fittings in your investment property, some of them may be eligible for depreciation claims.  KY Pih from Napier & Blakeley's Brisbane office explains the principles.
Property tax depreciation has two parts:
(1)   Division 40 items are plant and equipment like carpets, vinyl, lights, air conditioners, curtains, fire equipment, and hot water units; and
(2)   Division 43 items are generally considered the 'shell' of the building and include things like walls, floors, ceilings, pipework, ductwork, etc.
If a tenant vacates and leaves Division 40 items behind, unfortunately the landlord is not entitled to claim depreciation on them because they did not incur the original expenditure.  However, the landlord can continue to use the fitout to generate further income. Continue reading →
Are you getting the best return from your investment property ?
Each year, millions of dollars in property depreciation goes unclaimed by property investors who don't know how and what to claim – or who find the whole thing too hard.
Let us worry about it, so you don't have to.
Napier and Blakeley are the property tax depreciation specialists. We've been working for investors for over thirty years, making sure they maximise their deductions – and get the best return. Our specialist quantity surveyors are among the most experienced and qualified in the country, and are advised by our research team on the latest revisions from the Australian Taxation Office. Continue reading →
The following is a recent release from the ATO and their understanding of new Effective Lives which can now be used for depreciation purposes, effective from July 2015 for the Transfer Station and Landfill industry sectors.
They are seeking comments on a draft list of Effective Lives they are releasing for assets used in Transfer Stations and Landfill services.
Proposed new determinations
They are proposing  to add the following list of Effective Life determinations to the Commissioner's schedule to apply to new assets either purchased and first used, or installed ready to use, on or after 1 July 2015 (within the meaning of section 40-95 of the Income Tax Assessment Act 1997). The effective life listed below for each asset basically determines the depreciation rate e.g.: 20 life years = a basic rate of 5% per annum can be claimed on the cost of the item to the income producing taxpayer.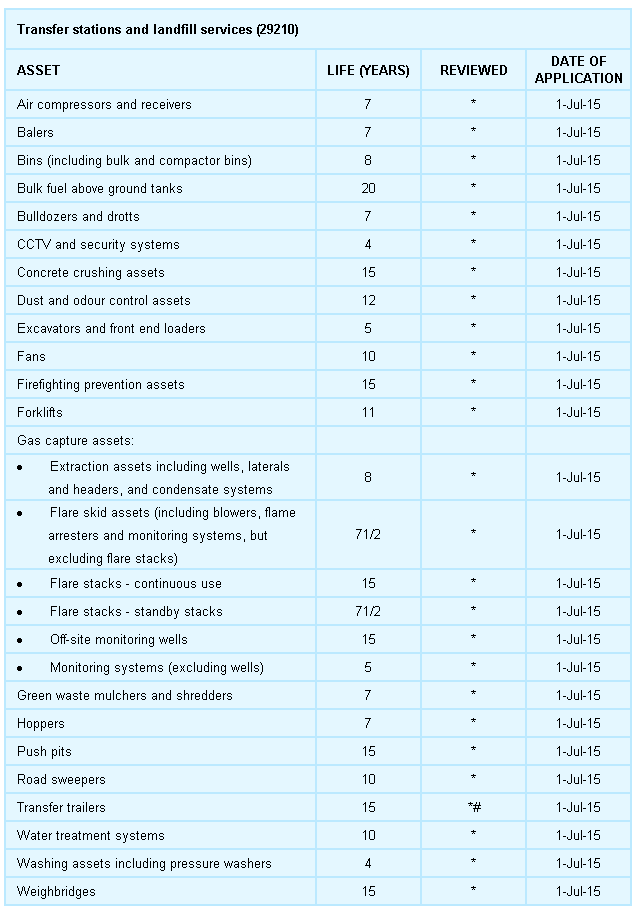 *(fear of missing out?)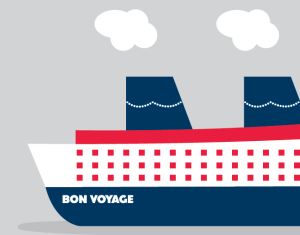 If you're a property investor and not claiming tax depreciation, you are missing out on some serious cash.

But don't worry – we'll fix it!
Napier & Blakeley's expert team have been maximising property depreciation claims for over three decades. And if we can't claim you back three times as much as our very reasonable fee, we're free.
Chances are, though, you'll end up with thousands of dollars in your pocket. We can even help you claim deductions from past financial years, up to two previous years on top of the current tax year!
We'll get you every cent you're entitled to. Our registered tax agents work with accountants and the ATO to stay updated and compliant – ensuring the maximum return for you. Continue reading →