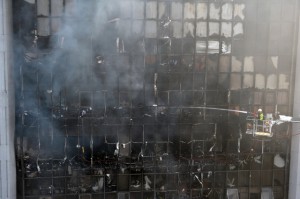 Construction costs are subject to constant change, so if you are insured are you confident that you are not either under or over insured in a changing cost market?
Quantity Surveyors are the only construction cost trained professionals that can make sure your assets have the appropriate insurance replacement cost cover.
A Quantity Surveyors purpose is to predict and manage construction costs. They are specifically trained to do so and they don't value, they don't build, they don't design, they don't buy and sell property. They are independent and professional consultants.
So here's a quick list of Property Reinstatement Cost Assessments do's and don'ts : Continue reading →
Posted in
Insurance
|
Tagged
Alastair Walker
,
Craig Smith
,
Development Advisory & Quantity Surveying
,
Gavin Peach
,
John Mathew
,
Napier & Blakeley
,
Paul Cosker
,
Paul Mazoletti
,
Peter Frith
,
Peter Guerra
,
Peter Hammond
,
Peter Osborn
,
property assets
,
Property Depreciation
,
Property Reinstatement Cost Assessments
,
Quantity Surveyors
,
Rob Howells
,
Sustainable Property Solutions
,
Transaction & Asset Advisory