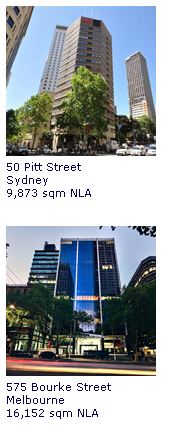 In June 2017, TrustCapital Australia (TCA) engaged Napier & Blakeley to undertake Vendor's Technical and Environmental Due Diligence relating to their commercial office portfolio.
Within two weeks of instruction we had reviewed all the available documentation, inspected all the properties and provided written feedback on our findings.
We were able to achieve this using our national team of building consultants, services engineers and cost consultants, in conjunction with external environmental consultants from our approved consultants panel.
This early stage reporting provided TCA, and their Facilities Managers, the opportunity to act upon minor items of deferred maintenance and short term future repairs and maintenance needs, to help prepare the properties for sale.
While the repairs were underway Napier & Blakeley completed the final  written reports.
Our reports covered the technical and environmental aspects of the property and risk assessment was facilitated by capital and maintenance forecasts over a ten year period.
Items in our forecasts are categorised by the detailed scope of the instruction along with a probability rating of the likelihood of such events occurring. Continue reading →