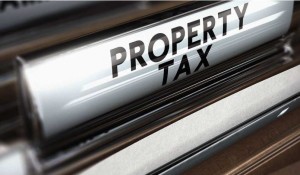 THE federal parliament has passed legislation to limit tax and depreciation deductions claimed by residential property investors along with a vacancy tax for foreign owners who leave homes unoccupied.
Treasurer Scott Morrison and Assistant Minister Michael Sukkar said the reforms will help address housing affordability and assist private renters.
The Treasury Laws Amendment (Housing Tax Integrity) Bill 2017 will disallow certain deductions relating to residential investment properties.
Morrison said the changes disallow claims for travel expense deductions and limit plant and equipment depreciation deductions to assets not previously used.
Depreciation will only apply where the depreciating asset was acquired new – this reform is expected to raise $260 million over forward estimates.
The Treasurer said limiting plant and equipment depreciation deductions will remove the existing opportunities for items to be depreciated by multiple owners in excess of their actual value.
For second hand residential properties purchased after May 9, investor will only be able to claim depreciation for plant and equipment assets where the depreciating asset was acquired new for that purpose. Continue reading →
Napier & Blakeley are internationally recognised as a leader in the provision of Property Depreciation and were the first provider of depreciation schedules and advice in the Australian market in 1985 and remains the leader in this field today.
Our Melbourne CBD office is currently seeking a Quantity Surveyor with 2 to 3 years of experience to join their Tax Depreciation team immediately.
Property Depreciation services also include:
Property Inspections
Completing of depreciation schedules for commercial and residential clients
Undertaking reinstatement cost assessments
General adhoc duties as required Continue reading
Q:  I am looking at buying my first investment property this year, and a friend has advised me to purchase a unit instead of a house for better depreciation benefits. I don't quite understand how this works: houses are bigger, therefore shouldn't the depreciation returns be higher? I would love some advice before I invest, as I'm aiming to keep my cash flow position as strong as possible (ideally I want a neutral or positively geared investment).
Thanks, Dale
A:  Residential investment properties are usually classified into four main types of building: residential houses, townhouses, apartments or units (low-rise and/or high-rise). All these do allow you to obtain different types of capital allowance deductions.
If you are claiming under Division 40 on the above brand-new properties, you are generally entitled to claim the following percentages of the construction costs as a capital allowance:
a. Residential houses: 5–10%
b. Townhouses: 5–15%
c. Units/apartments, low-rise: 5–15%
d. Units/apartments, high-rise: 10–20% Continue reading →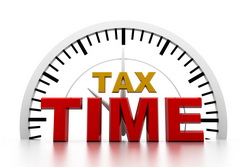 Do you own or have you bought an investment property in the past financial year?
Or…  have you recently refurbished, altered or extended your investment property in the past financial year?
Or…  do you own an investment property but have never claimed depreciation in the past?
Or… own any property including commercial, retail, industrial, residential, pubs, clubs, sporting – we are experts in them all.
If your answer is yes to any of these questions then you may very well be paying too much tax on your income if you don't claim your depreciation deductions. Continue reading →
When considering depreciation, which will gain the greatest benefit from capital allowances: new or old properties? That is the ongoing question – one that Paul Mazoletti from Napier & Blakeley aims to answer once and for all.  Paul Mazoletti is a director at Napier & Blakeley, the first provider of depreciation schedules in the Australian market (since 1985).

Depreciation (capital allowances) can be a valuable tax deduction for any property investor and a great way to reduce your taxable income. However, the question of old versus new does come up a lot in discussions with investors.  So, who is right and who is wrong?   With effect from 9 May 2017, if you are focusing on capital allowances deductions, new property is the better way to go.  We could also suggest that neither is the 'best' way, as there are advantages to both.  However, if legislation is passed soon, the proposed changes will certainly lean you towards buying new.
The benefit of newer properties
The main benefit of buying a new investment property is that this will provide a higher total base tax deduction entitlement, when considering the combined value of fixtures and fittings the building structure's value.  Deductions through the depreciation of fixtures and fittings under Division 40 may now only be available on any new investment property asset acquisition made after 9 May 2017.  Deductions through the depreciation of the building structure under Division 43 are also available on both new and older assets; we'll explore this further later in the article.  The ATO introduced capital allowances in 1985 for the residential sector, coincidentally at the same time as Napier & Blakeley opened its first office in Australia and launched its capital allowances business. Continue reading →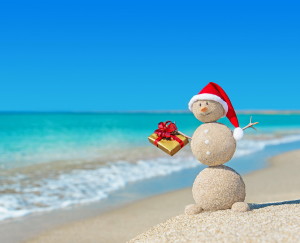 2016 was quite an incredible year with significant global change and with it, new opportunities opening up for us here in Australia.
It was also another busy year for Napier & Blakeley, with our independent trusted advisory services again being in great demand from both local and offshore clients investing in Australia and SE Asia.
In 2016, we managed client projects across all states and territories of Australia and also in Singapore, Hong Kong, Indonesia, Sri Lanka, Fiji, The Maldives, Guam and New Zealand.
We would like to say a big thank you to all of our clients and send all of you and your families our Season's Greetings.  We look forward to working with you again and to a successful and prosperous 2017 for all.
Our offices will close at 5pm on Friday 23rd December and reopen on Monday 9th January.
Should you have any urgent business during that time, please contact our Managing Director, Alastair Walker on 0419 503 289 or at awalker@napierblakeley.com. Continue reading →

Before you instruct us to do your detailed Depreciation Schedule, we can tell you how much your tax deduction will be.
Then… you can decide if we provide value for money.
So if you have…
Acquired an investment property of any age, type or in state of repair;
Completed any construction works;
Completed a fit out;
Had a tenant leave your property and you have inherited their fit out;
Had a tenant leave your property and you have removed their fit out and made good;
Paid any $ towards a tenant fit out. Continue reading
In recent years there has been much debate about the pros and cons of negative gearing in the property industry and what impact removing it from the investment horizon would make.
We get a call every day from clients about this and clearly it is an issue that will affect the investment activity of some investors in the property market.
Whilst recent announcements from politicians on both sides of politics have highlighted that negative gearing is in the cross hairs, it remains to be seen what might actually happen going forward.
We can however be sure (at this stage) that there are no moves afoot to make any changes to claiming property tax depreciation deductions on your investment property, so you can still enjoy these substantial benefits that will significantly enhance your investment cash flow and after tax return going forward. Continue reading →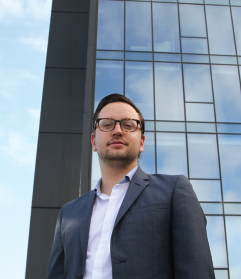 At just 22, Simon Hicks bought his first investment property, and his portfolio has grown steadily ever since. Louise Hegarty talks to a young man with a big net worth and an even bigger plan.
"It was an opportunity that just really needed to be jumped on," says Simon of his first investment property. "It was back in 2009 when the first home buyer's grants were all in place, and a good property at a good price came up." Buying off the plan meant Simon received the maximum grants, and maximum tax depreciation benefits for years to come. "There's all this money if you know where to look," he says, with a quiet wisdom well beyond his years.
No stranger to the market, Simon works in the property development industry and comes from a family of investors. "My father taught me a lot, he used to explain what he was doing with his portfolio, and I guess I've always been interested." Simon also has the benefit of a degree in Property and Construction from the University of Melbourne, some of which was attained in Sweden. "I'm a bit of a nerd sometimes, I have a definite interest and even check out the ATO website." Continue reading →