Capex Planning Makes Property More Valuable
If you're an Owner or Manager of commercial property you may well now be planning budgets and setting targets for the year ahead and beyond.
There are a number of questions to be answered:
What needs to be repaired, replaced or improved?

What are the priorities?

When does it need to be done?

What could safely be deferred?

How much will it cost?

What will be the return?
Napier & Blakeley can help answer all of these questions and more. Our expertise extends beyond Services Engineers, Building Consultants and Quantity Surveyors who have current cost information to produce cost estimates and property tax depreciation reporting aligned to the commercial goals of your business and intentions for the property.
Spending money is not all bad news:
Needs can be prioritised.

Cash flow can be improved through capital allowances and tax depreciation.

Valuations can be improved.
There are many drivers for capital expenditure and some of the considerations include:
Age, condition and remaining useful life of the structure, fabric and the building services.

Performance of plant and equipment such as lifts and air-conditioning.

Obsolescence, attractiveness to tenants and market positioning.

Highest and best use.

Compliance with Building Code, Premises Standards, accessibility, WHS and Environmental and Hazardous Materials.

Statutory Compliance of the Essential Safety Measures and Building Energy Efficiency Certificates (BEEC) and NABERS prior to leasing or sale.
Here are some recent project examples:







Our Transaction Advisory team is able to provide the following services for your projects:
Land transaction technical due diligence

Project / development monitoring

Property transaction technical due diligence and benchmarking

Property condition assessments

Capital and maintenance expenditure forecasts

Operational performance reviews and expenditure analysis

Energy efficiency assessments

Building improvement reports

Environmental and hazardous materials assessments

Regulatory compliance reports, BCA, OHS/WHS, ESM

Town planning reports

Land and lease surveys

Indicative property depreciation schedules

Replacement cost estimates

Landlord and tenant dilapidations

Make good assessments and negotiations
Please do not hesitate to call us to discuss your project.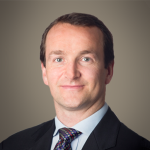 NATIONAL / MELBOURNE
Rob Howells
o.  03 9915 6327
m. 0437 649 082
e.  rhowells@napierblakeley.com

SYDNEY
Simon Gould
o.  02 8113 7112
m. 0409 228 552
e.  sgould@napierblakeley.com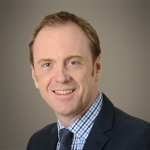 BRISBANE
Gavin Peach
o.  07 3815 0449
m. 0412 225 781
e.  gpeach@napierblakeley.com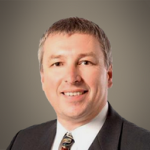 PERTH
Graham Rigby
o.  08 9489 4895
m. 0419 847 998
e.  grigby@napierblakeley.com