Developing Property to be Operations Ready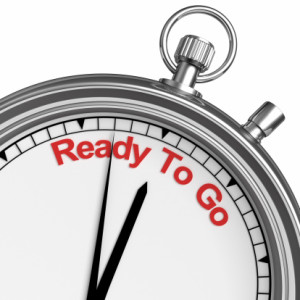 The origins of 'Operations Ready' go back in time and relate to the military being ready to engage.
Property companies are turning to military like tactics to ensure property developments achieve the best possible performance at completion – and are mission ready for operations.
Whether property companies develop their own property or portfolios, procure by contracting or through  property acquisitions, they tell us of the challenges of navigating handover – through transition from construction to 'taking ownership' of the property – and the ongoing management requirements.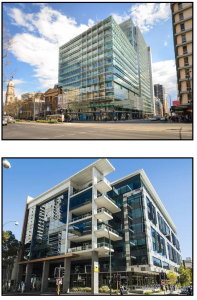 Beyond completion, anything that has been overlooked during design, construction and commissioning can result in unwelcome costs on ownership with the potential to depreciate value.
As an example, we recently provided an owner with an independent defects report relating to a newly developed commercial office property at Practical Completion. The cost estimates for rectifying the identified defects totaled $2.2M – a staggering 2.5% of the total reinstatement cost of the whole building.
As a result of working with clients, we have developed procedures to help smooth the way through the process and help safeguard operational and capital expenditure budgets.
The provision for Operational Readiness should flow right through the design, construct and procurement process and should include the following:
Ensure that Operational Readiness has been considered in detail within the Principal's Project Requirements, or other procurement documentation being used.
Detail the requirements for commissioning the building and its services before Practical Completion and during the Defects Period.
Schedule the requirements for, and durations of, materials and workmanship warranties.
Define the defects identification, rectification and approval process leading up to Practical Completion and through the Defects Period. Ensure all key stakeholders, designers, certifiers and contractors are part of this process together with the head contractor and the owner or owners' agents.
Define the requirements, timing, content and the platform, operations and maintenance manuals should take.
Define and program training for key stakeholders in the operations of the building and the building services.
Program maintenance responsibilities of the various contractors through the Defects Period.
Define the requirements of asset registers and equipment lists. Confidence in base data provided to maintenance contractors in tender documentation (outside of the Defects Period) eliminates the need for contractors to factor costs for unknown risk.
Record the condition of the completed property at lease commencement to mitigate future potential disputes over alterations, repair and maintenance obligations and Make Good.
Set realistic operational budgets and capital and maintenance expenditure forecasts.
Program annual audits of the property including a review the Lessee's obligations for repairs and maintenance.
Napier & Blakeley's related services in the area of Operational Readiness include:
Documentation reviews
Maintenance Programming
Independent Certification
Superintendent services
Technical Due Diligence and Development Monitoring
Asset Registers and Depreciation Schedules
Capex Forecasting
Defects Reports
Schedules of Condition
Make Good Forecasting
For more information please contact one of the following experts :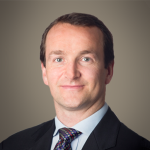 MELBOURNE / NATIONAL
Rob Howells
National Director
o.  03 9915 6300
m. 0437 649 082
e.  rhowells@napierblakeley.com
SYDNEY
Simon Gould
Senior Associate
o.  02 9299 1899
m. 0409 228 552
e.  sgould@napierblakeley.com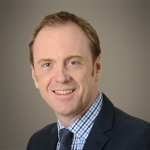 BRISBANE
Gavin Peach
Associate Director
o.  07 3221 8255
m. 0412 225 781
e.  gpeach@napierblakeley.com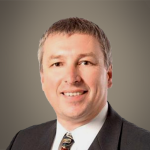 PERTH
Graham Rigby
Senior Associate
o.  08 9489 4895
m. 0419 847 998
e.  grigby@napierblakeley.com
For 32 years and counting Napier & Blakeley have been providing the following services to the property industry:
Property Acquisition & Disposal Technical Due Diligence
Property Development Due Diligence
Quantity Surveying
Capital Expenditure Forecasting
Make Good Reporting
Energy Management
Development Monitoring
Property Tax Depreciation
Please contact any of the people below for more information or assistance: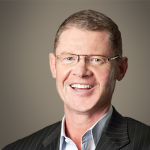 SYDNEY
Alastair Walker
Managing Director
o.  02 9299 1899
m. 0419 503 289
e.  awalker@napierblakeley.com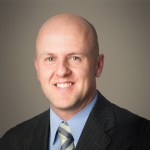 MELBOURNE
Craig Smith
Director
o.  03 9915 6300
m. 0407 371 664
e.  csmith@napierblakeley.com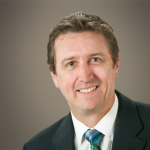 BRISBANE
Paul Mazoletti
National Director
o.  07 3221 8255
m. 0408 749 202
e.  pmazoletti@napierblakeley.com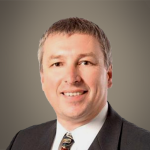 PERTH
Graham Rigby
Senior Associate
o.  08 9489 4895
m. 0419 847 998
e.  grigby@napierblakeley.com