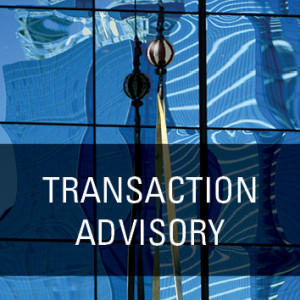 NAPIER & Blakeley has bolstered its Transaction Advisory team with the appointment of Kate Rickards.
Rickards has been appointed senior consultant within the N&B's Transaction Advisory team and will be based in the Melbourne office.
Rickards' previous roles have been at AECOM, Philip Chun and Abigroup.
"We're absolutely delighted to have Kate on board," National director Rob Howells said.
"With a background in mechanical services design, regulatory compliance and tendering and estimating, Kate makes for an excellent due diligence consultant in our expanding business." Howells concluded.
Property Review Australia
14 May 2015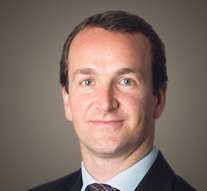 NAPIER & Blakeley have launched a national and global recruitment campaign, searching for suitable candidates to join the company's building consultancy team to assist with their ever increasing workload.
Napier & Blakeley national director Rob Howells said the company's building consultancy and technical due diligence business is increasing its global coverage.
"We are in our 30th year in business and we are seeing increasing demand for our trusted and independent consultancy services,"
He added that the success of local players coupled with a strong appetite from international investors for real estate has seen demand grow for independent professional advice.
As a result, Howells said Napier & Blakeley's business has continued to grow year on year.
Napier & Blakeley is the market leader in Australia having provided technical due diligence for a large percentage of all international property investors coming into Australia. Continue reading →

Headaches and protracted negotiations at lease expiry could be avoided by well drafted Make Good clauses and thought out strategy (see Lease Make Good – The Pre Nup).
However, more often than not, the end of term Make Good obligations require negotiation between Landlord and Tenant.  This may be in the form of Lease incentives or other commercial considerations negotiated between the Property Manager, Asset Manager and the Tenant directly.
Alternatively, specialist Make Good advice can obtained from Napier & Blakeley.
What We Do – End of Term Claims:
We will discuss the overall asset strategy for the premises. This will consider what the owner ultimately wants from the Make Good process, i.e. a financial settlement, the Tenant to undertake the Make Good works or to use the Make Good figure part of their Lease renewal negotiations.
Undertake a review of the Lease and other tenure documentation prior to inspection, in order to determine and provide advice on the likely Tenant responsibilities. Continue reading →

Headaches and protracted negotiations at lease expiry could be avoided by well drafted Make Good clauses and thought out strategies prior to lease commencement.
Building owners and tenants can be poles apart in their understanding and interpretation of repair, maintenance and other make good related clauses. This in turn can lead to significant unforeseen costs, disputes and delayed income. 
Attention to the lease definitions and obligations together with some good asset management strategies can help to avoid such situations. 
Your lease and make good check list in this regard could include some thought around the following:

Premises
What are the physical elements and spaces under the obligation of each party?
Commencement Date
Does the obligation for repair, maintenance and make good extend to any previous terms of occupation perhaps under an earlier lease or option? 
Condition as at Commencement
If the tenant is expected to return the property back to a condition 'as at commencement' – can anyone recall what this looked and felt like?

Is it well defined and recorded in a schedule of condition with plans and photographs?  Continue reading
Our Transaction & Asset Advisory professionals cover the core disciplines involved in the physical analysis of cost, risk and return of property acquisition, ownership and disposal.
We align our clients' thoughts with our own and provide user friendly, accurate, meaningful and timely advice that is oriented to the commercial imperatives that actually matter.


Under typical lease arrangements the tenant is responsible for repairs and maintenance to a specified condition during the lease term and for returning the property to a defined condition at expiry.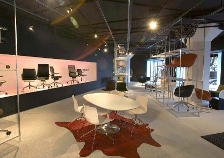 This should not be underestimated. In terms of commercial office property, lease end Make Good can equate to 75 to 120% of the rent per square metre and more under certain circumstances.
If left to the uninitiated a lack of repairs and maintenance will lead to reduced life expectancies of the building's elements, plant and equipment – and in turn, premature capital expenditure for the replacement of such items.
This often leads to conflict and disputes which can complicate the tenant's relocation or the landlord's re-letting of the premises. In some instances this can also legitimately allow the landlord to claim loss of rent, rates and other associated losses which can be significant. Continue reading →