Napier & Blakeley launches international recruitment campaign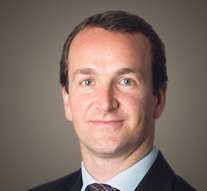 NAPIER & Blakeley have launched a national and global recruitment campaign, searching for suitable candidates to join the company's building consultancy team to assist with their ever increasing workload.
Napier & Blakeley national director Rob Howells said the company's building consultancy and technical due diligence business is increasing its global coverage.
"We are in our 30th year in business and we are seeing increasing demand for our trusted and independent consultancy services,"
He added that the success of local players coupled with a strong appetite from international investors for real estate has seen demand grow for independent professional advice.
As a result, Howells said Napier & Blakeley's business has continued to grow year on year.
Napier & Blakeley is the market leader in Australia having provided technical due diligence for a large percentage of all international property investors coming into Australia.
In the last few years, Napier & Blakeley has been involved in 10's of billions of dollars of transactions across Australia and offshore in Singapore, Hong Kong, New Zealand, Guam, Fiji, The Maldives and Sri Lanka.
Howells said the company is looking for the right people across Sydney, Melbourne, Brisbane, Perth and Singapore and are especially keen to find Perth and Singapore based consultants where our activity has increased significantly.
Howells said Napier & Blakeley has not set a specific recruitment target.
"So we are casting a wide net out there and we are interested in the right people.
"Candidates should possess all skills as set out in our adverts, but most importantly they will have a well-honed ability to understand our client's objectives and the desire to adopt our approach," Howells said.
For more information, please visit http://napierblakeley.info/careers-at-napier-blakeley/building-consultants-sydney-melbourne-brisbane-perth-singapore/
Displayed on Property Review Website
18 March 2015