People at Napier & Blakeley enjoy being empowered to run their own projects, with direct client interaction and capacity to plan their days and weeks ahead.
Our people are supported by directors and colleagues who are leaders in their fields, who are happy to pass on their wisdom, to ensure all members of the group can continue to learn and develop.
Each Napier & Blakeley office provides a comfortable work environment located in a vibrant part of each CBD. 
Quarterly lunches and other social/sporting activities are enjoyed by all and help us get to know each other.
We always welcome interest from new people from graduate level to Senior Professionals and welcome expressions of interest from suitably qualified people. 
•  Chartered Building Surveyors 
•  Building Consultants 
•  Quantity Surveyors 
•  Project Managers 
•  Environmental Consultants 
•  Property Tax Quantity Surveyors
•  Employment Opportunities
If you think Napier & Blakeley may provide you with the place you would like to be, please forward us a copy of your CV or enquiry to recruitment@napierblakeley.com
Under typical lease arrangements the tenant is responsible for repairs and maintenance to a specified condition during the lease term and for returning the property to a defined condition at expiry.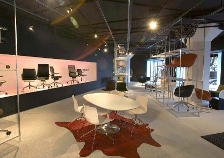 This should not be underestimated. In terms of commercial office property, lease end Make Good can equate to 75 to 120% of the rent per square metre and more under certain circumstances.
If left to the uninitiated a lack of repairs and maintenance will lead to reduced life expectancies of the building's elements, plant and equipment – and in turn, premature capital expenditure for the replacement of such items.
This often leads to conflict and disputes which can complicate the tenant's relocation or the landlord's re-letting of the premises. In some instances this can also legitimately allow the landlord to claim loss of rent, rates and other associated losses which can be significant. Continue reading →