As we enter our 33rd year in business our long association with Western Australian property and development continues, dating back to the foundations of N&B in 1985.
Following the formal opening of a Perth office by Graham Rigby two years ago, we are now pleased to welcome Andy Brunn to the WA team.  Andy, who brings over 14 years of top tier international quantity surveying experience, moved to Perth from the United Arab Emirates 5 years ago.
During the last 5 years he has developed an excellent understanding of the local Perth market based upon his experience in a broad cross section of projects in the region.
Starting his career in the UK in 2003, Andy's journey to date has seen him working on some of the most prestigious projects in the world whilst delivering exceptional results for his clients.
His experience crosses multiple sectors including corporate real estate, fund monitoring, commercial, retail, aviation, health, government/civil, education and hospitality, where he has been focused on delivering high quality pre and post contract services to developers, end users, financial institutions and contractors/sub-contractors on projects ranging from $500,000 to multiple $billions.
His specialties include cost planning/estimating, value management, financial reporting, payment claims, project management, claims and dispute resolution and procurement.
Andy's results driven approach along with relationship development ensures that the best possible results are delivered to both client and project outcomes.
We continue to provide a variety of services including :
Asset acquisition & disposal due diligence
Property depreciation allowances
Capital expenditure planning & management
Fire insurance reinstatement costs
Project and development monitoring
Asset efficiency modelling & management
Construction cost planning & management
Retrofitting planning & management
End of lease condition and make good assessments Continue reading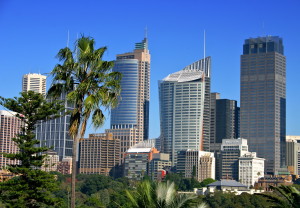 Following a comprehensive review of the Commercial Building Disclosure (CBD) Program earlier this year, and public consultation on the proposed changes to the program, the Australian Government announced this week that the mandatory disclosure threshold on commercial office buildings will reduce from 2000 square metres to 1000 square metres starting 1st July 2017.
Importantly, this impending expansion of the regulatory requirements of the CBD program to include additional commercial office buildings, also comes with the announcement of reducing the regulatory requirements for the Tenancy Lighting Assessment (TLA) component by increasing the TLA validity period from 1 to 5 years from 1st September 2016.
Continue reading →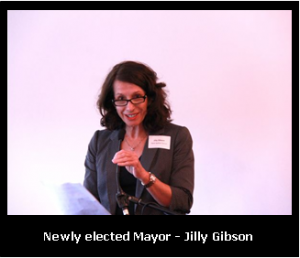 North Sydney has thrown down the gauntlet to its big sister over the bridge. It's pitching to be part of
the annual Vivid LIVE festival in May and early June. It wants better nightlife and it's already renamed
a plaza after one of its favourite sons: artist Brett Whiteley.
According to newly elected Mayor Jilly Gibson, North Sydney may soon also have a spate of upgraded and more valuable commercial buildings, thanks to the city's embrace of the Environmental Upgrade Agreement finance schemes.  It wants to have EUA exemplar projects up and running by the end of
this year.
The schemes, which finance environmental upgrades to buildings through energy savings, with repayments managed through charges on local council rates, are spreading rapidly through New South Wales' local government councils. The City of Sydney launched its first EUA recently with a $26.5 million commitment at the Frasers Property-Sekisui House development at Central Park, Broadway. Parramatta City Council is on board; so is Lake Macquarie and now, North Sydney. Soon joining the program will be Newcastle, Penrith and Wollongong councils. Continue reading →
Setting the benchmark for Sustainable Property Solutions
Do you want to :
Reduce your energy costs and green house gas emissions by up to 70% ?
Take your building "off the electricity grid" ?
Upgrade your 25+ year old building to 6 Star NABERS energy rating ?
Cause no disruption to the tenants during the upgrade ?
Obtain $2.1 million in Federal government funding towards the upgrade? Continue reading →