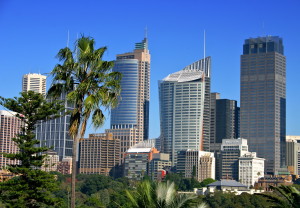 Following a comprehensive review of the Commercial Building Disclosure (CBD) Program earlier this year, and public consultation on the proposed changes to the program, the Australian Government announced this week that the mandatory disclosure threshold on commercial office buildings will reduce from 2000 square metres to 1000 square metres starting 1st July 2017.
Importantly, this impending expansion of the regulatory requirements of the CBD program to include additional commercial office buildings, also comes with the announcement of reducing the regulatory requirements for the Tenancy Lighting Assessment (TLA) component by increasing the TLA validity period from 1 to 5 years from 1st September 2016.
Continue reading →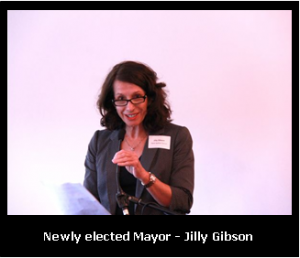 North Sydney has thrown down the gauntlet to its big sister over the bridge. It's pitching to be part of
the annual Vivid LIVE festival in May and early June. It wants better nightlife and it's already renamed
a plaza after one of its favourite sons: artist Brett Whiteley.
According to newly elected Mayor Jilly Gibson, North Sydney may soon also have a spate of upgraded and more valuable commercial buildings, thanks to the city's embrace of the Environmental Upgrade Agreement finance schemes.  It wants to have EUA exemplar projects up and running by the end of
this year.
The schemes, which finance environmental upgrades to buildings through energy savings, with repayments managed through charges on local council rates, are spreading rapidly through New South Wales' local government councils. The City of Sydney launched its first EUA recently with a $26.5 million commitment at the Frasers Property-Sekisui House development at Central Park, Broadway. Parramatta City Council is on board; so is Lake Macquarie and now, North Sydney. Soon joining the program will be Newcastle, Penrith and Wollongong councils. Continue reading →
Setting the benchmark for Sustainable Property Solutions
Do you want to :
Reduce your energy costs and green house gas emissions by up to 70% ?
Take your building "off the electricity grid" ?
Upgrade your 25+ year old building to 6 Star NABERS energy rating ?
Cause no disruption to the tenants during the upgrade ?
Obtain $2.1 million in Federal government funding towards the upgrade? Continue reading →