OPINION: It was somewhat surprising that the Climate Commission report, The Critical Decade: Generating A Renewable Australia, published a few days ago, failed to discuss the significant impact that Energy Efficiency improvements can have on reducing carbon emissions.
Almost all focus in the report was applied to the option of pursuing renewable energy as a solution to our reliance on carbon based energy. This is fine for the longer term, but it ignores the commercial reality that a step by step approach is required and indeed will occur. 
Plainly, the process of reducing our reliance on fossil fuels must include the reduction in our overall demand for energy. Any decrease in demand for energy will also reduce Peak Demand.  Continue reading →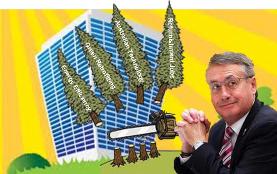 Within the Budget, the Government has abandoned the tax breaks for green building upgrades that they had flagged for commencement on 1st July 2012.
For some time, their rhetoric had been; "we have a $billion contribution to energy efficiency". Whilst the promised accelerated depreciation for green retrofits may not have changed behaviour to a great degree – given the up to 3 year wait required toreap the benefit – this about-face is significant as it displays a lack of real commitment to the carbon reduction agenda.
Energy efficiency improvements to the existing building stock is the single most cost effective and fastest way to reduce our collective carbon footprint. Continue reading →