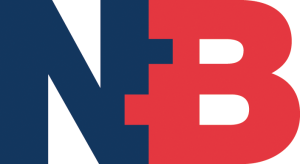 We are already off to a busy start to 2017 with expectations of substantial Real Estate Investment activity in our region over the year ahead.
2016 saw many milestones for us and our independent and trusted advisory services, throughout which we worked on:
more than 600 technical due diligence reports for vendors, purchasers and financiers of property or development acquisitions. Our large national team allowing us to deliver more than 12 due diligence projects every week.
a significantly increased number of debt rollover re-financing due diligence projects for financiers of existing assets. Continue reading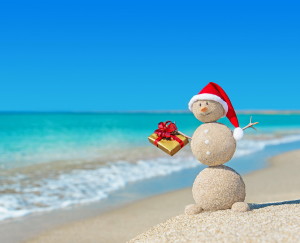 2016 was quite an incredible year with significant global change and with it, new opportunities opening up for us here in Australia.
It was also another busy year for Napier & Blakeley, with our independent trusted advisory services again being in great demand from both local and offshore clients investing in Australia and SE Asia.
In 2016, we managed client projects across all states and territories of Australia and also in Singapore, Hong Kong, Indonesia, Sri Lanka, Fiji, The Maldives, Guam and New Zealand.
We would like to say a big thank you to all of our clients and send all of you and your families our Season's Greetings.  We look forward to working with you again and to a successful and prosperous 2017 for all.
Our offices will close at 5pm on Friday 23rd December and reopen on Monday 9th January.
Should you have any urgent business during that time, please contact our Managing Director, Alastair Walker on 0419 503 289 or at awalker@napierblakeley.com. Continue reading →
… by moving from Level 7 to Level 8.
We've always liked this building, having been one of the original tenants, and now our people are enjoying the bright new fitout.
We invite you to pop in and say hello any time to have a look at our new place and have a chat.
All our contact details remain the same – just go to 8 and not 7.
The end of the financial year has come and gone and if your tax lodgement day is approaching we can still assist you to maximise the tax deductions available on your investment property.
Not only can we assist you, we guarantee that you get maximum deductions and also be fully compliant with the A.T.O. as we are Registered Tax Practitioners.
Napier & Blakeley, the first Property Depreciation Company and still the best – just ask your Accountant.
Call Napier & Blakeley today for assistance with your Tax Depreciation Schedule or any other Napier & Blakeley services at any of our offices below: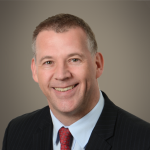 SYDNEY
Peter Osborn
Director – NSW, ACT
o.   02 9299 1899
m.  0439 765 571
e.   posborn@napierblakeley.com Continue reading →

Before you instruct us to do your detailed Depreciation Schedule, we can tell you how much your tax deduction will be.
Then… you can decide if we provide value for money.
So if you have…
Acquired an investment property of any age, type or in state of repair;
Completed any construction works;
Completed a fit out;
Had a tenant leave your property and you have inherited their fit out;
Had a tenant leave your property and you have removed their fit out and made good;
Paid any $ towards a tenant fit out. Continue reading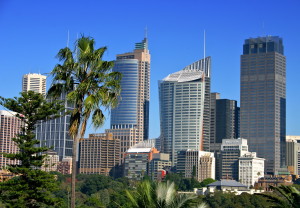 Following a comprehensive review of the Commercial Building Disclosure (CBD) Program earlier this year, and public consultation on the proposed changes to the program, the Australian Government announced this week that the mandatory disclosure threshold on commercial office buildings will reduce from 2000 square metres to 1000 square metres starting 1st July 2017.
Importantly, this impending expansion of the regulatory requirements of the CBD program to include additional commercial office buildings, also comes with the announcement of reducing the regulatory requirements for the Tenancy Lighting Assessment (TLA) component by increasing the TLA validity period from 1 to 5 years from 1st September 2016.
Continue reading →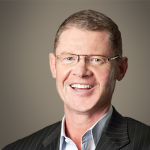 While Australia's property market remains a safe haven, limited stock is a significant obstacle for overseas investors, says Napier & Blakeley's managing director Alastair Walker.
"There is still a substantial amount of investment funds under management looking for a home – and the volatility in other markets serves as a reminder that Australia remains a safe haven," says Walker (pictured), who oversees the independent property, development and sustainability consultancy.
The latest investment intentions survey from the Asian Association for Investors in Non-listed Real Estate Vehicles (ANREV) reports around AU$82.4 billion is expected to be poured into property in 2016, with the top three investment destinations in the regions of Tokyo, Sydney and Melbourne. Continue reading →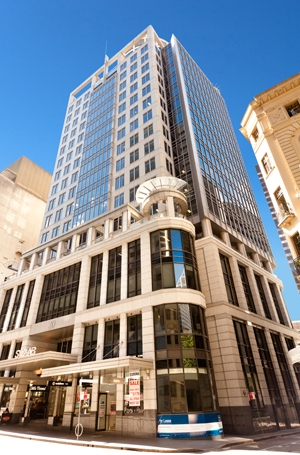 Napier & Blakeley has relocated its Sydney office to 20 Hunter St, which is owned by TIAA Hendersons.
The firm has leased 605 sqm of space, occupying the whole of Level 8 in the 16-level building.
The move will bring Napier & Blakeley into the heart of Sydney's financial district, closer to its clients, and importantly really centrally located for their expanding workforce.
Napier & Blakeley's managing director Alastair Walker said the Company had been in residence in Kent Street for 13 years and it was time for a change.
"Although we have taken a slightly smaller space, there has been immense change in  technology over that time, which has allowed us to have substantially more seats providing space for our continued expansion.   We are looking forward the next few years of further growth and to really bringing on our range of services, including our new NB Emancium offerings, to the market," Walker said.
Published on the Property Review Website
22 January 2015