Property Reinstatement Cost Assessments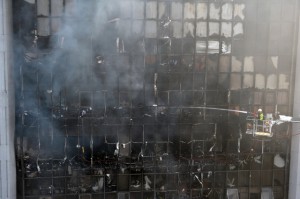 Construction costs are subject to constant change, so if you are insured are you confident that you are not either under or over insured in a changing cost market?
Quantity Surveyors are the only construction cost trained professionals that can make sure your assets have the appropriate insurance replacement cost cover.
A Quantity Surveyors purpose is to predict and manage construction costs. They are specifically trained to do so and they don't value, they don't build, they don't design, they don't buy and sell property. They are independent and professional consultants.
So here's a quick list of Property Reinstatement Cost Assessments do's and don'ts : Continue reading →
Posted in
Insurance
|
Tagged
Alastair Walker
,
Craig Smith
,
Development Advisory & Quantity Surveying
,
Gavin Peach
,
John Mathew
,
Napier & Blakeley
,
Paul Cosker
,
Paul Mazoletti
,
Peter Frith
,
Peter Guerra
,
Peter Hammond
,
Peter Osborn
,
property assets
,
Property Depreciation
,
Property Reinstatement Cost Assessments
,
Quantity Surveyors
,
Rob Howells
,
Sustainable Property Solutions
,
Transaction & Asset Advisory

Damage to property and buildings by fire and other disasters, natural or otherwise, costs Australians hundreds of millions of dollars every year. In the last year this has been even more defined by the recent floods in Queensland and Victoria.
Notwithstanding the substantial number of properties that suffered as a result of the recent floods, the most common building disaster in Australia is fire, so it is important to be prepared. Luckily we have only had one earthquake in recent history and although the chances of these occurrences are low, the devastation they can do has been clearly seen in Christchurch. Continue reading →
Posted in
Insurance
,
Quantity Surveying
|
Tagged
Building & Sustainability Consulting
,
Capital Expenditure Planning
,
Craig Smith
,
Disaster
,
Earthquake
,
Flooding
,
Insurance
,
Insurance Reinstatement Costs
,
Napier & Blakeley
,
Paul Cosker
,
Peter Hammond
,
Property Depreciation
,
Property Reinstatement Cost Assessments
,
Property Replacement Insurance
,
Quantity Surveying
,
Strategic Asset Management
,
Technical Due Diligence